Save these dates! International experts will soon be addressing exciting technical topics related to roads and road transport. Join in!
16th March 2021
In the coming months, PIARC is organising several international events to share its knowledge on roads and road transport at the international level - save these dates!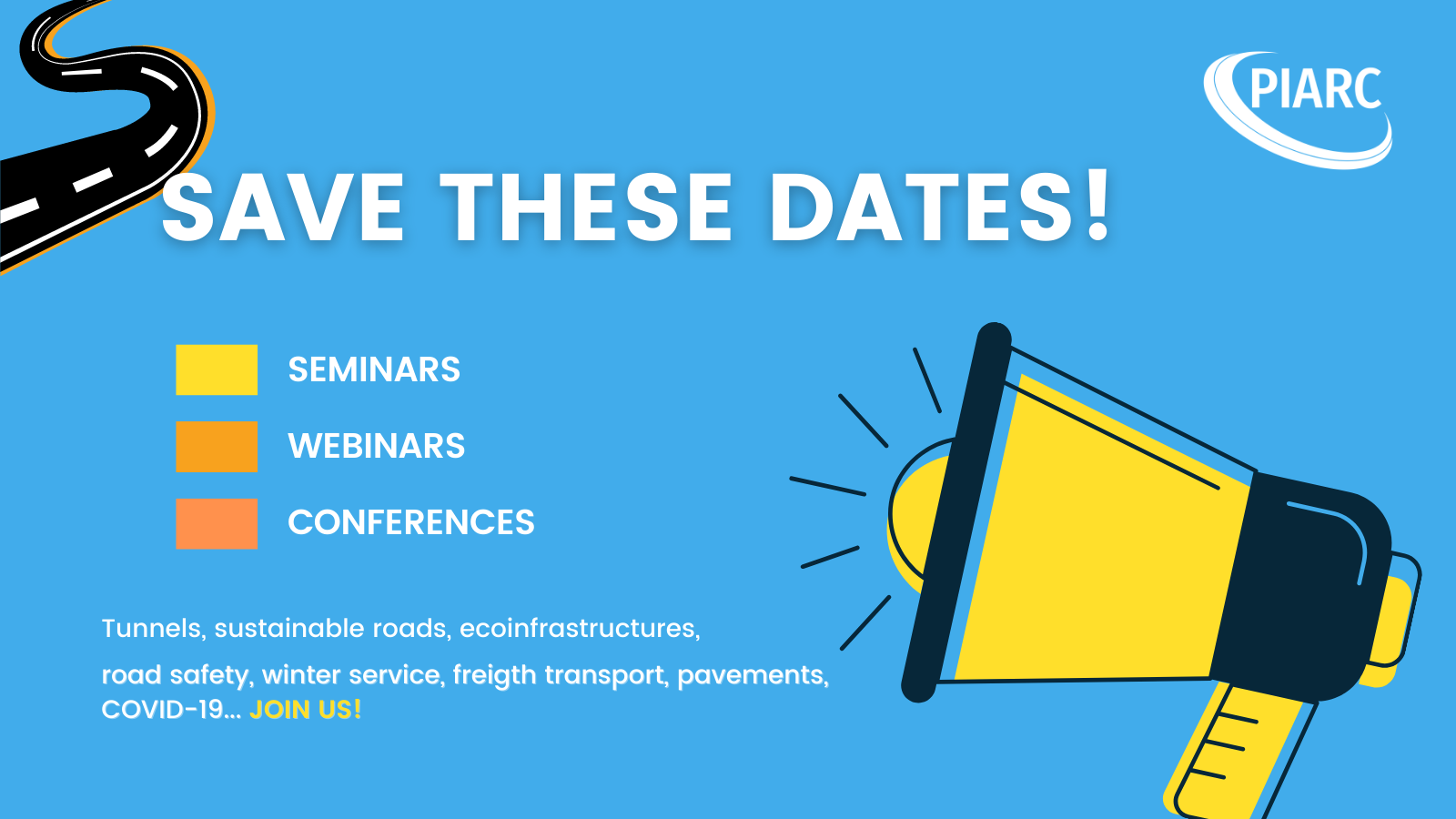 PIARC organises numerous events throughout the work cycle (the current one: 2020 - 2023) to promote and share knowledge on roads and road transport. Thanks to its broad membership base and geographical diversity, PIARC's vision is to play "a leading role in the exchange of knowledge on policy and practice in an integrated and sustainable transport context". PIARC is thus recognised for the quality of its outputs.
In addition to its congresses (World Road Congresses and World Winter Service and Road Resilience Congresses) held every four years, PIARC brings together international experts on a regular basis in seminars and workshops to help the Association's members achieve their goals and identify best practices.
There are many exciting and interesting events taking place over the next few months, so here is a list to make sure you do not miss out:
---
In addition to international seminars and world congresses, PIARC also organises international conferences. These are usually held in high-income countries, and address needs that are of broad interest to the international technical community. Save the date for 2022!
---
Besides, PIARC continues its mission to provide timely information on the impact of the current COVID-19 pandemic on roads and road transport. To this end, it continues its programme of webinars in English, French and Spanish. Upcoming webinars:
---
Further information: