XXVIIth World Road Congress
02-06 October 2023, Prague (Czech Republic)
PRAGUE 2023
PIARC is looking forward to welcoming you in-person in Prague at its XXVIIth World Road Congress, from 2-6 October 2023. More details will be shared in the coming months, stay tuned!
Since the first World Road Congress held in Paris in 1908, PIARC (World Road Association) organises a World Road Congress in a member country every four years with the aim to share techniques and experiences worldwide in the field of road infrastructures and road transport. The upcoming congress in Prague will be the XXVIIth edition of the event.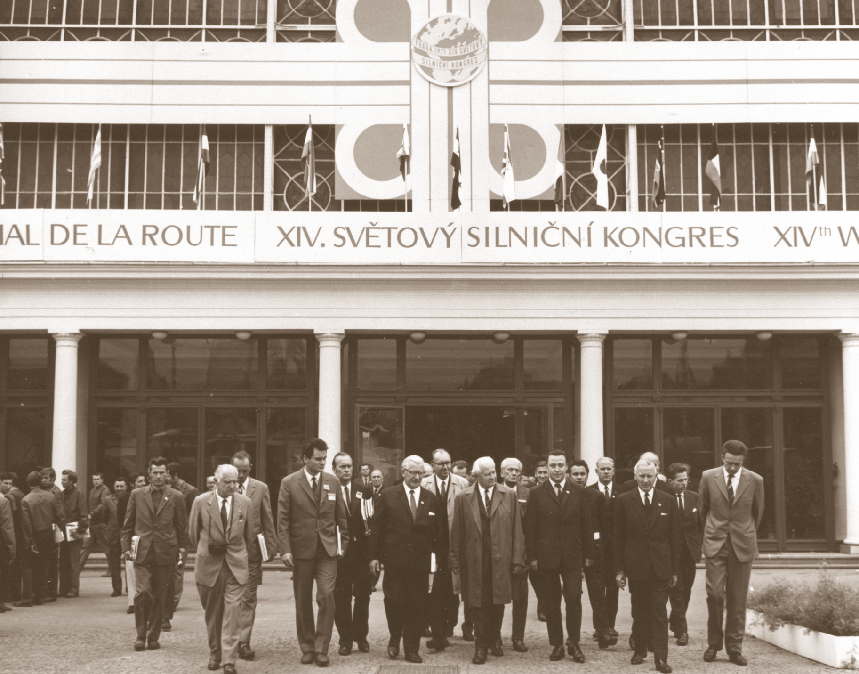 Industrial Palace – XIVth World Road Congress in 1971
It is not the first time that the Czech Republic's capital hosts this international event: just half a century ago, in 1971, road experts from all over the world were invited to attend the XIVth World Road Congress in Prague, former Czechoslovakia.
The congress will be held in the Prague Congress Centre (PCC), one of the most dominant landmarks of the capital with wonderful panoramic views of the city. Equipped with the latest cutting- edge technology after the reconstruction of January 2018, the congress centre has a long-standing tradition of hosting a wide range of international events and meetings of all sizes and can hold up to 9.300 participants in more than 50 halls and meeting rooms.
Furthermore, the Local Organizing Committee would like to invite all delegates to the Congress Dinner in the Industrial Palace – the very same venue where the XIV World Road Congress was held back in 1971.
---
Promotion of the Prague Congress 2023
Václav Neuvirt, President of PIARC Czech National Committee speaks of the upcoming event and PIARC's beautiful history in Prague.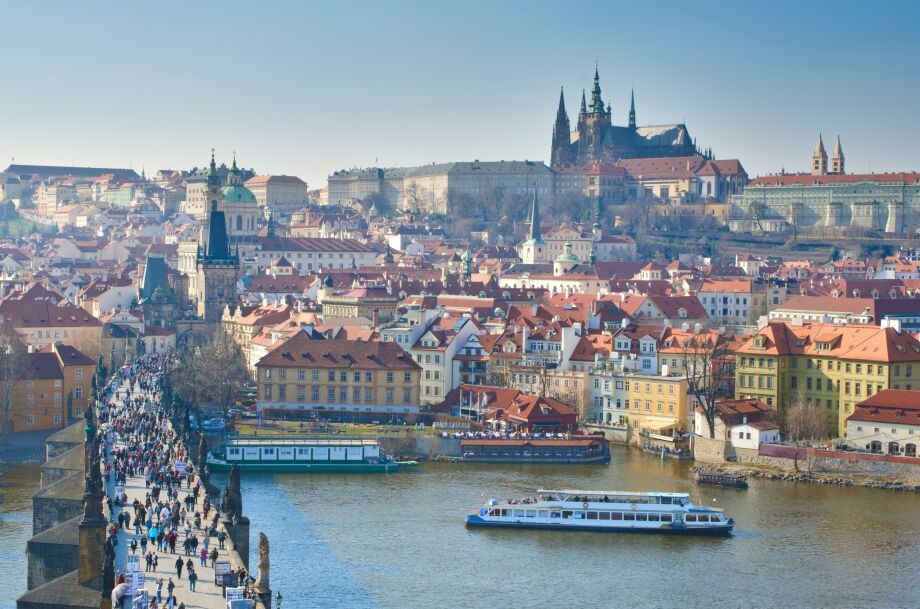 The capital city of the Czech Republic is poetically considered to be the heart of the European continent. The history is deeply rooted in every building and you can feel the cultural spirit in every step. Different architectural styles have been preserved throughout the wars and years of the communist era so the visitors may compose their own image of Prague. With the Prague Castle, the largest castle complex in the world on one side, facing the Dancing House representing the contemporary architectural tendencies on the other side, visitors can appreciate the centuries of history embedded in the buildings.
Prague is not only a city of historical monuments, but also a city for living, where culture is an integral part of things. It is not surprising to find that it has been a source of inspiration for famous Prague residents and personalities, such as Kafka, Mozart, Beethoven, Kafka, Einstein.
---
Prague in video