Disaster Management Manual
The Disaster Management Manual (DMM) provides advice on efficient strategies and methods for managing various disasters on roads network. It presents basic concepts and case studies of lessons learned and experiences gained in applying these basic concepts in practice. These ideas and examples are categorized and provided for each stage of the disaster management cycle.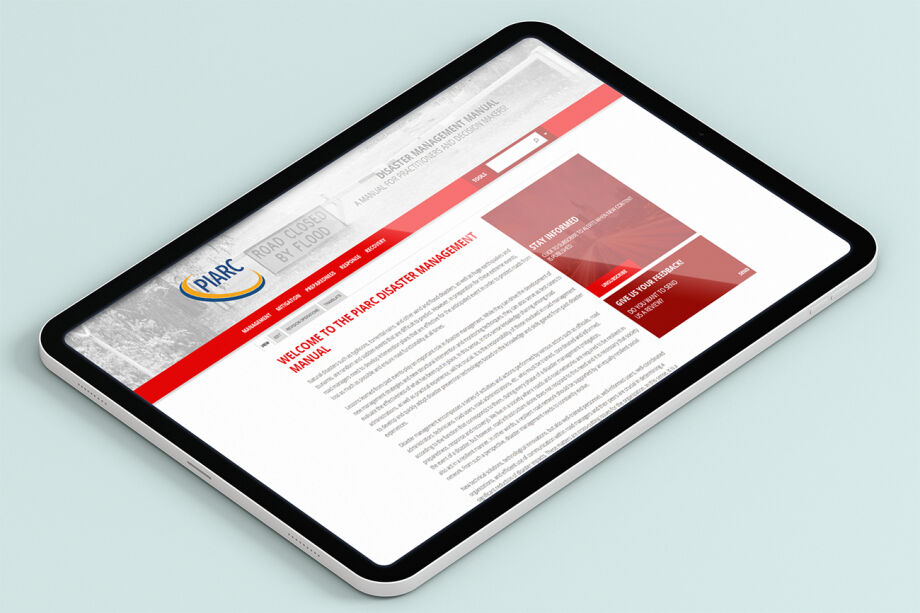 Lessons learned from past events play an important role in disaster management. It is the responsibility of those involved in road management to develop and quickly adopt disaster prevention technologies based on the knowledge and skills gained from past disaster experiences. This manual will help the information sharing among all road administrators.
The manual is available in English and will shortly be published in French and Spanish. It contains 20 chapters organized in 5 themes: Management, Mitigation, Preparedness, Response, and Recovery.
The Management of Disaster Management Manual is the fruit of the work of experts working within PIARC Technical Committee 1.5 in 2019-2022 cycle, with strong leadership of Mr. Constantin ZBARNEA (Romania). It aims to meet the expectations and needs of road administration departments and operators, and of all the members of the Association on this subject.