Road Asset Management Manual
The new manual by the World Road Association (PIARC) aims to help countries, whatever their stage of development, maintain their infrastructures and implement strategies to manage their road assets.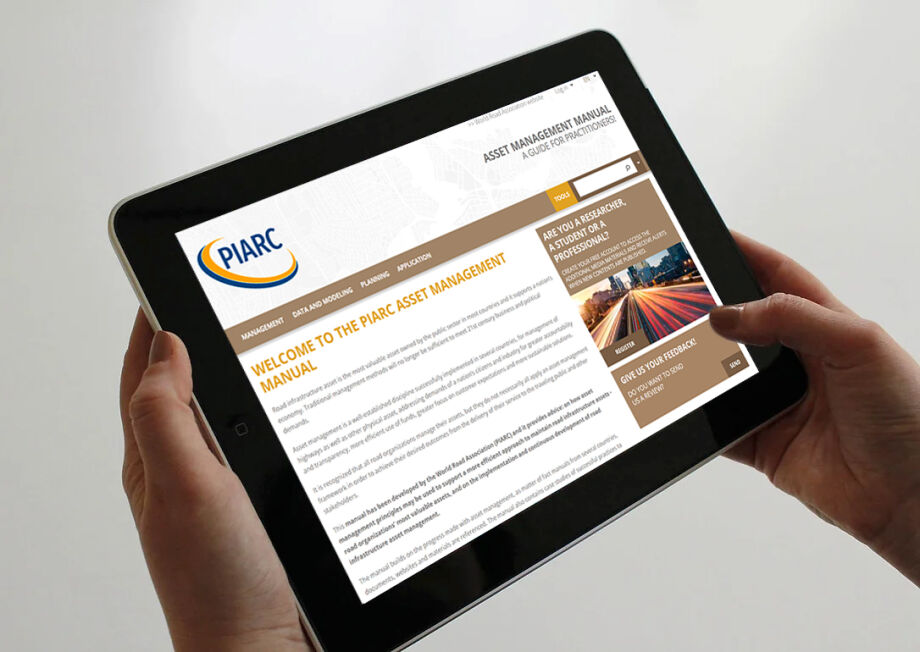 This tool is intended for national and international decision-makers in fields concerning roads, whatever their level of expertise in the subject.
Road infrastructures represent a key public asset in most countries, and traditional methods of managing the asset must progress to meet the requirements and constraints of the 21st century. This manual presents key information and data for a clear understanding of road asset management issues. It also offers a vast array of recommendations, ranging from the techniques available to suitable strategies for organisation.
The manual is available in English, and will shortly be published in French and Spanish. It contains 15 chapters organised in 4 themes: Management, Data and Mondeling, Planning, Application.
The Management of Road Assets Manual is the fruit of the work of experts working within PIARC technical committee D.1. It aims to meet the expectations and needs of road administration departments and operators, and of all the members of the Association on this subject.