Meet the chairs of Task Forces "Electric Road Systems" and "Road Design Standards" for the 2020-2023 Work Cycle!
15th February 2021
The Chairs of Task Forces 2.2 Electric Road Systems and 4.1 Road Design Standards were asked to present the work for the 2020-2023 work cycle as they kicked off their work cycles last November. Watch the interview here!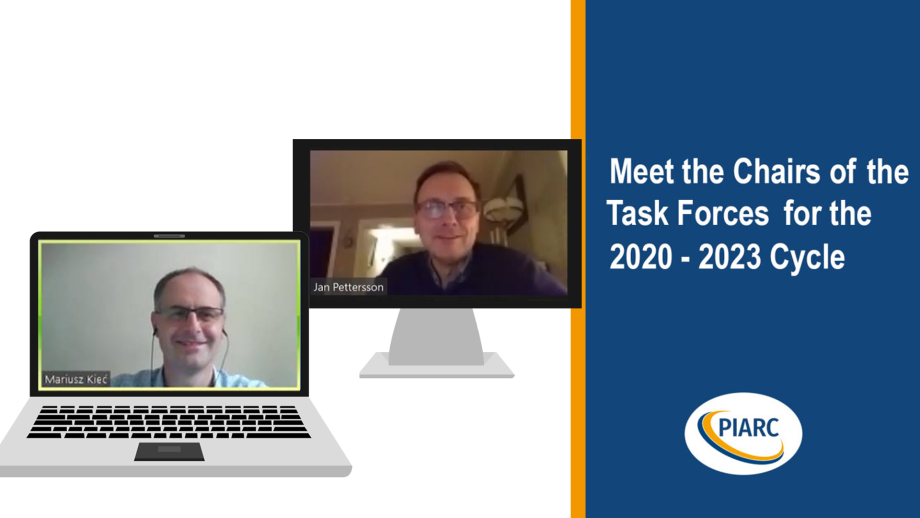 PIARC's Technical Committees and Task Forces bring together experts from many fields, including road safety and design, network operation and maintenance, finance, governance, etc. They provide their members with access to information and know-how at the international level, as well as opportunities to develop their professional experience and expand their network. They are in particular responsible for drawing up recommendations in their respective fields that will help decision-makers, design and works engineers and technicians. These 22 Technical Committees and Task Forces are structured into four strategic themes which, for the 2020 - 2023 work cycle, cover Road Administration, Mobility, Safety and Sustainability and Resilient Infrastructures, in addition to two cross-cutting Committees: the Terminology Committee and the Road Statistics Committee.
Technical Committees have a 4-year work cycle to explore their subjects in detail. Task Forces, however, focus on emerging topics and have shorter delivery times and smaller mandates. This is because their topics are urgent, and PIARC member countries need a quicker answer. The different Technical Committees started their work cycle in January 2020, while the two new Task Forces, with their shorter work cycle of only 2 years, kicked off in November 2020.
Discover Task Force 2.2 of Strategic Theme 2 – Mobility

Task Force 2.2 "Electric Road Systems" focusses on exchanging information about Electric Road System (ERS), a recent topic that could prove to be quite useful in countries' attempt to lower carbon levels. The Task Force addresses not only ERS as a global subject, but also road operation, road safety, road maintenance and cyber security aspects.

Learn more about Task Force 4.1 of Strategic Theme 4 - Resilient Infrastructures

Task force 4.1 Road Design Standards aims to collect standards from several countries and analysing analogies and differences, taking into account the type of road, in order to spread knowledge about efficient road design to all countries.
---
Further information: