Renewal and Rejuvenation of Aging Infrastructure - Technical Report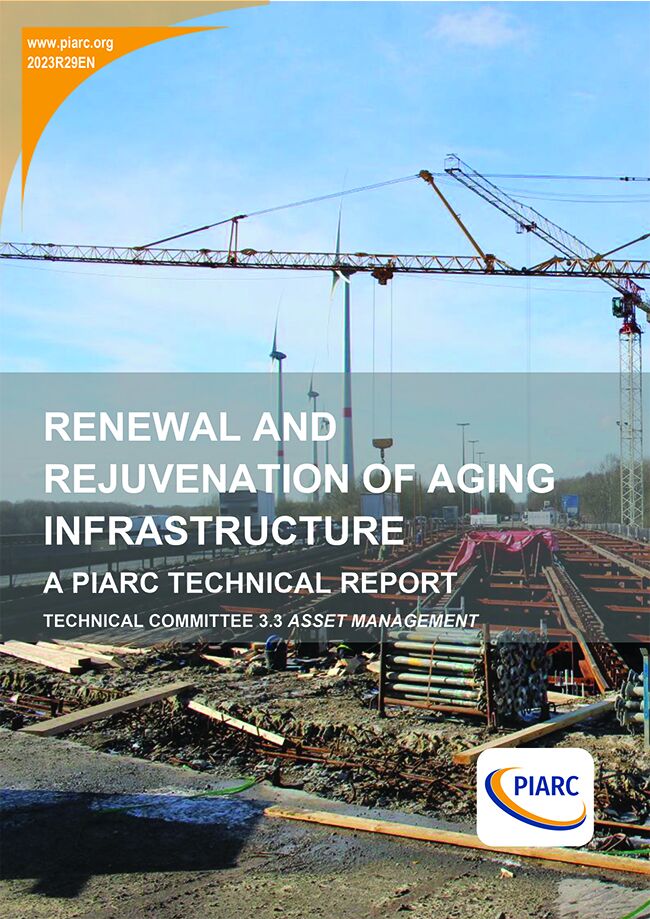 For the purpose of this research, "aging infrastructure" is defined as any road related assets that are approaching the end of their expected service life or have prematurely deteriorated in condition and are no longer providing the required level of service. This may be due to shorter service life due to assets not performing as expected, changing usage of the network, changing environment since design and construction of assets, and / or underinvestment in maintenance that has created a backlog of work required.
With aging infrastructure comes an ever-increasing need for renewal and rejuvenation by the road administration.This need is amplified by various challenges, including increase in volumes of traffic and weight of vehicles which accelerates deterioration of assets.Funding is also pressured and investments in new roads are sometimes favoured over maintenance of existing infrastructure. Changing climate over recent decades also provides a range of impacts, such as the effects of more intense cold, heat, drought and rainfall.The project has identified the main changes and challenges faced by road administrations and how they are coping with this range of challenges. The following themes provide structured guidance to road professionals in addressing these challenges.
The key findings from this study have confirmed the challenges that aging infrastructure provides to road administrations of all income levels, plus it has identified a range of evidence and good practice related to the themes listed above.However, the work has also confirmed that there is little formal existing research dedicated to the specific issue of aging infrastructure, and there may be opportunities to address this better.A series of recommendations have been developed against each of the themes listed above, and these are described within each respective chapter.A number of recommendations have also been developed for PIARC's consideration, especially as "renewal and rejuvenation of aging infrastructure" is likely to be a topic of interest to road administrations for the foreseeable future – this report is just the first step to helping roads professionals address its challenges more comprehensively.
Information sheet
Date: 2023
Author(s): Comité technique / Technical Committee / Comité Técnico 2020-2023 3.3 Gestion du patrimoine routier / Asset Management / Gestión de activos viales
Domain(s): Road Network Operations / Road Assets Management
Type: 2023R29EN - Technical Report
PIARC Ref.: 2023R29EN
ISBN: 978-2-84060-805-9
Number of pages: 106