XVIth International Winter Road Congress
Calgary, 08-11 February 2022
Let's meet in Calgary (Canada) on 8-11 February 2022 for the XVIth International Winter Road Congress, the first to be held on the Western part of the North American continent.
The City of Calgary is an exciting business centre and an outstanding meeting and convention destination. As the fourth-largest city in Canada, Calgary has a lot to offer visitors from around the world. In the downtown alone, you can discover over 1,000 shops, 200 restaurants and 50 entertainment spots. Within the city there are also 8,000 hectares of open space and parkland to explore.
As the urban backbone of Western Canada's corporate and financial community, Calgary has come to symbolize rapid growth, enhanced quality of life and a future of unlimited horizons. Within this cosmopolitan small town, delegates and patrons will enjoy Calgary's safe environment, cleanliness and legendary western hospitality. Not to mention the tantalizing array of pre- and post-meeting adventures awaiting you in the spectacular Canadian Rockies, only an hour's drive from the city's centre.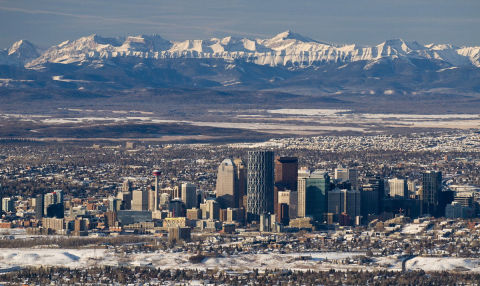 The International Winter Road Congress is organized every four years by PIARC. It represents a unique opportunity to discuss in depth all subjects related to roads in winter: traffic management, pavement conditions, de-icing agents, equipment, information to users, etc. It concerns decision-makers as well as technical experts, administrations as well as operators and equipment manufacturers and engineers. It offers in a single place, over four days, many sessions, a ministers' meeting, an exhibition, and the International Snowplough Championship.
The proceedings of the previous Congress, held in Gdansk (Poland) 2018, are available here: http://aipcrgdansk2018.org/final-proceedings/
We invite you to note the dates of February 8 to 11, 2022 on your diaries, and to consult our website regularly for recent information.
CONTACT - INFORMATION
PIARC (World Road Association)
Mail : info@piarc.org
Calgary in video