Diversity and Talent Management in Transport Administrations – The Road to Success? - Litterature Review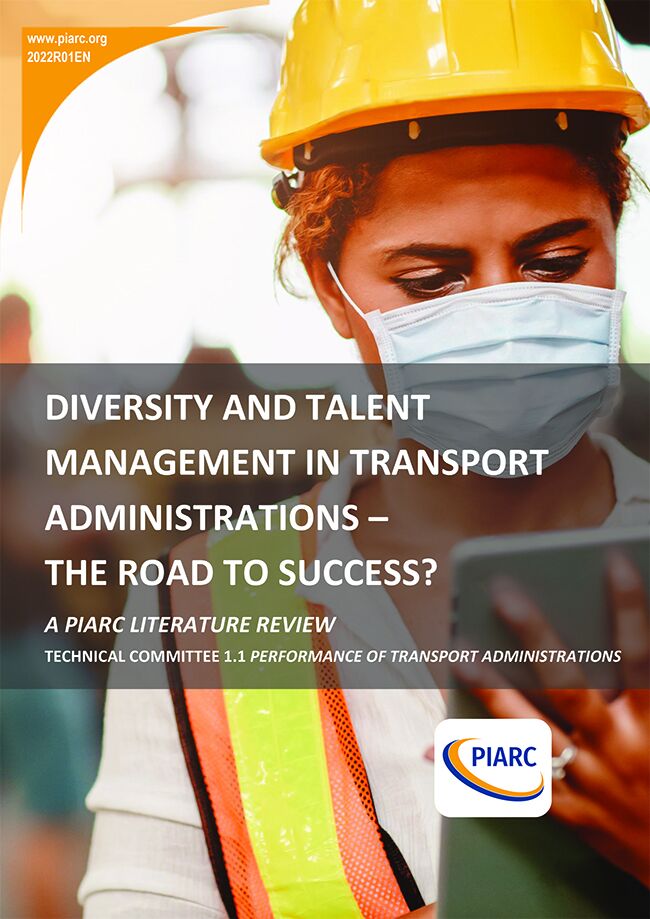 The World Road Association (PIARC) tasked the Technical Committee 1.1 (Performance of Transport Administrations) to analyze effective approaches for defining and promoting Diversity in opportunity across the roads and transportation sectors, and for attracting new talents into the transport industry and in particular Transport Administrations and Road Owners and Operators. Within the frame of this task, Working Group 3 (Organisation of Staff and Human Resources) is working with the objective to identify, investigate, and document organizational issues of staff, for defining and promoting diversity and equity, and for recruiting and retaining new talent in Transport Administrations.
This literature review was written during the summer of 2020 and revised during 2021 with the aim to formulate a knowledge base for the upcoming work of the 2020-2023 Strategic Plan of Working Group 3. Peer-reviewed research articles and policy documents were compiled with the aim to identify evidence-based ways of working with diversity, equity, and talent recruitment and retention. The literature review uses the framework of contingency theory, which claims that there is no best way to organize a corporation, to lead a company, or to make decisions but rather that the optimal course of action is contingent (dependent) upon the internal and external situation, and its notion to contextual factors to address the two theories of Diversity Management and Talent Management. The research within the scope of these two theories is further categorized into a number of recommendations and implications for practice, ranging from the attraction and recruitment of new key competence to the retention and development of a talented and diverse workforce.
Even though the Working Group conducted an extensive literature review on the topic, the majority was general in nature rather than specifically addressing issues faced by Low and Middle-Income countries.

Information sheet
Date: 2022
Author(s): Comité technique 1.1 - Performance des Administrations routières Technical Committee 1.1 - Performance of Road Administrations
Domain(s): Road Policies / Governance of Road Authorities / General
Type: Litterature Review
PIARC Ref.: 2022R01EN
ISBN: 978-2-84060-670-3
Number of pages: 23