"Social equity and social accessibility" PIARC Special Project: answer the call for proposals!
7 July 2022
NEW DEADLINE: Submit your proposal electronically in English by 19 August 2022.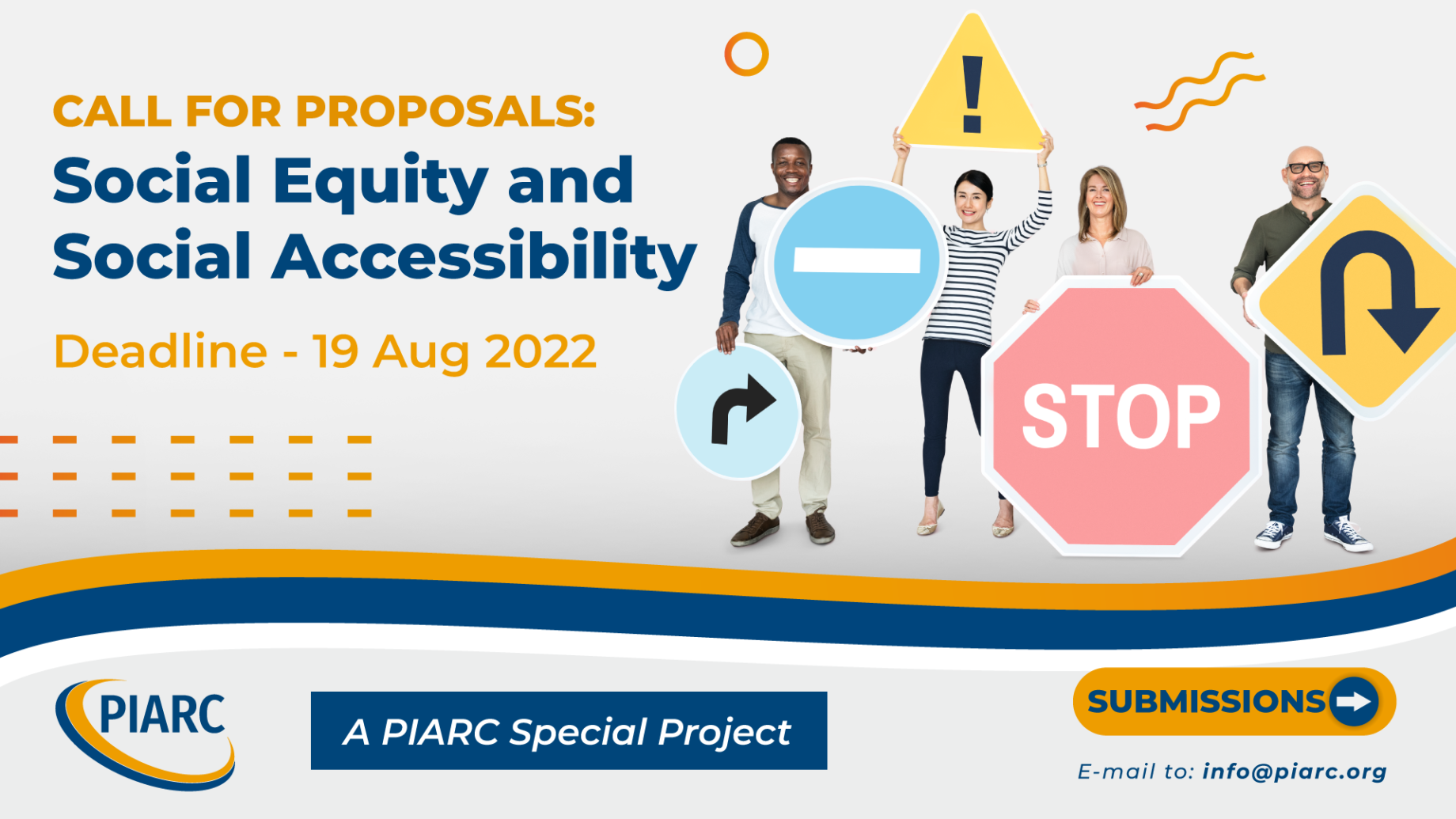 PIARC has established a Special Projects mechanism to enable it to respond to emerging issues and priorities identified by its members outside the usual four-year Technical Committee cycle. This year, PIARC Special project will cover the issue of social equity and social accessibility on the road sector.
>> Download the call for proposals <<
>> Download the template of submission <<
Then submit your proposal electronically in English to PIARC: info@piarc.org
Deadline: 19 August 2022
The work to be conducted should address the notions of social equity (are all segments of the population served fairly) and social accessibility (are all geographic areas accessible to all who need it in an affordable way) applied to road infrastructure and road transport. This research will seek to capture and analyse the current status quo in terms of how road authorities are currently managing accessibility of their road infrastructure, whilst implementing this in the most socially equitable manner possible. Through the analysis process, the research will identify significant observation and develop a best practice guideline based on these observations.
The call text has been reduced and clarified, so please respond as soon as possible!
For any questions, please send an email message to info@piarc.org
---
Further information: