Answer these surveys on road noise, carbon neutrality and road statistics!
16 June 2022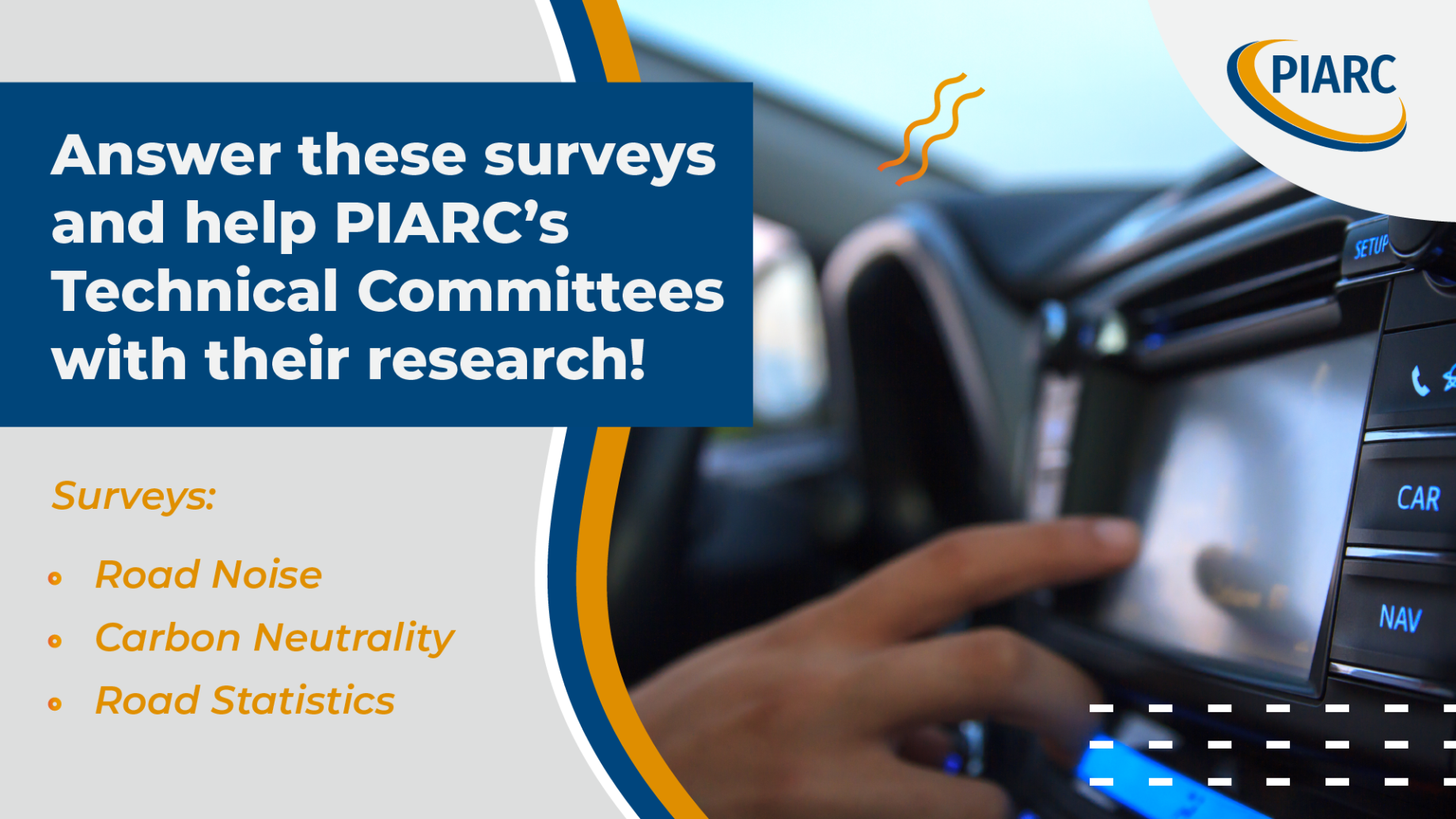 This work is undertaken by PIARC Committee 3.4, which focuses on three main issues: (1) real-time evaluation of pollution and mitigation measures, (2) noise mitigation, (3) road and road transport impact in wildlife habitats and their interconnections.
The objective of this survey is to add new countries to the Global Road Noise Policies and Criteria Database and to allow countries already registered to update their information. The updated version of the database is expected to be available from PIARC in June 2023 at the latest.
The database was established by Technical Committee E2 during the cycle 2016-2019. It contains the most comprehensive listing of road noise policies and criteria available. As an important resource for all road agencies and acoustic specialists, it would benefit from having a complete listing of all PIARC member countries.
Input is expected before the 17th of June 2022
Knowledge of the non-reversible damaging consequences of climate change has resulted in global acceptance of the need to reduce carbon emissions in all sectors of human activity, including the road sector which is one of the high contributors to carbon emissions. However, as efficient transport is vital to national economic growth, actions to reduce carbon emissions must not negatively impact on the development and maintenance of high-quality road infrastructure, particularly for LMICs.
This survey is part of an international study being carried out by The International Transport Experts Network (ITEN) and Research Driven Solutions Ltd. on behalf of PIARC – World Road Association, which aims to provide Road Administrations with the information needed to identify appropriate options to progress towards carbon neutrality.
>> Download the survey here <<
Complete the form, then send it to: martin.lamb@iten.global
Input is expected before the 30th of June 2022
As a consequence of substantive discussion and comprehensive studies among RSC members in this working cycle since 2020, RSC has managed to finalize a survey questionnaire which consists of inquiries of 10 selective indicators to be discovered. The scope of 10 indicators is defined according to 7 important areas of interest that road administrations can easily evince: infrastructure, vehicle, performance, safety, budget, energy, and policy.
The result of this survey, after examination, synthesis, and analysis of collected data, will be presented at the next World Road Congress to be held in Prague Czech Republic in October 2023 and by the end of that year we expect to publish its report in three languages and make it widely available to all PIARC members.
>> Download the survey here <<
Complete the survey's sheets, then send the Excel file to the Road Statistics Committee: PIARCroadstatistics@road.or.jp
Input is expected as soon as possible.
Further information: