Join the second PIARC webinar on Electric Road Systems on 22 June!
7 June 2021
On 22 June, PIARC will host its second webinar on Electric Road Systems, a series prepared with the assistance of Task Force 2.2 Electric Road Systems. Sign up now!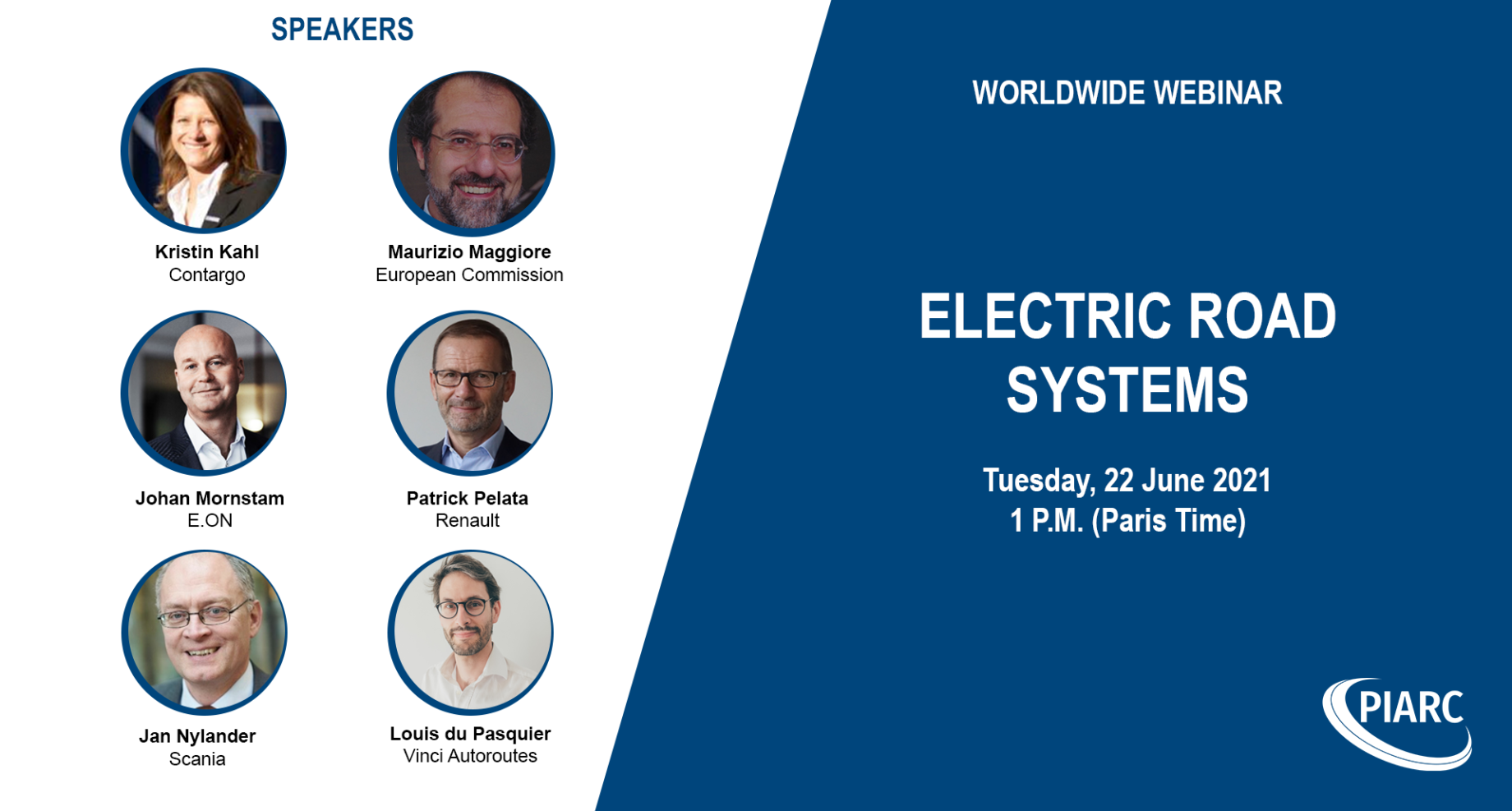 The international Paris Agreement about the climate challenge (UNFCCC) calls for action in every aspect of the modern society. There is a need for decarbonizing transport all over the world both for freight and passengers. The sector is mobilised, and particularly the road transport, which represents more than 75% of global inland transport.
Electrification of the road systems will be an important solution and contribution for the states to reach their climate goals in reduction of CO2-emissions. Electric Road Systems ("ERS" - also known as dynamic charging) can be one piece in the puzzle of how to reduce the transport systems' contribution to CO2 emissions.
PIARC is inviting experts, road operators, road administrations, industry as well as non-governmental organizations for a series of webinars between peers to present and discuss their knowledge and plans regarding electrification with focus on ERS.
The upcoming webinar on 22 June is the second in the series of webinars on the topic.
---
Speakers include:
Maurizio Maggiore, European Commission
Louis du Pasquier, Vinci Autoroutes
Jan Nylander, Scania
Kristin Kahl, Contargo
Johan Mornstam, Eon
Patrick Pelata, Renault
Maria Lindberg, Vattenfall
This webinar is organized with PIARC Task Force 2.2 Electric Road Systems and will be conducted in English.
---
How do I register?
Register by clicking on the following link. This webinar is free and open to all. The number of seats is limited, and sessions will be managed on a first-come, first-served basis.
---
When will it be held?
22 June 2021 at 1 PM (Paris time)
---
Further information: