Take part in the International Survey for PIARC's Special Project "Smart Roads Classification"
30 March 2021
This questionnaire is part of the PIARC Special Project "Smart Roads Classification", with the support of Universitat Politècnica de València (Spain). It is available in English, French and Spanish, and should be completed by 25 April, 2021.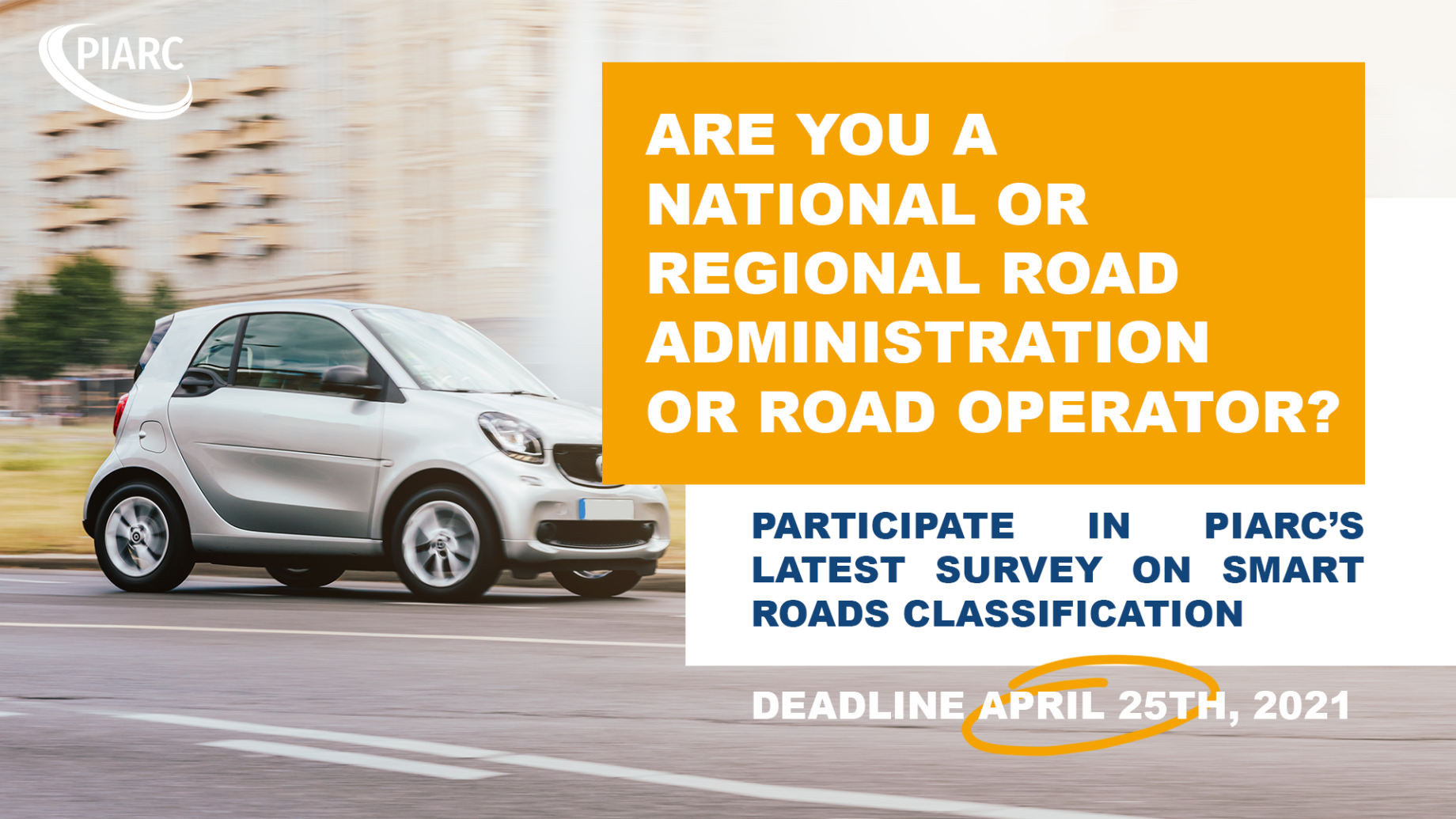 PIARC's Special Project "Smart Roads Classification" aims at exploring a new framework for the classification of the road infrastructure based on its physical characteristics as well as on its reception capacity of the automation and connectivity of the vehicles.
Given that the presence of Connected and Automated Vehicles (CAVs) is on the increase, it is necessary to explore a new Smart Roads Classification (SRC) system that provides information to users and vehicles on their degree of adaptation to automated and/or connected driving. This information should range from indicating which road sections do not allow any type of autonomous driving, to sections that are ready for any autonomous system, going through various intermediate degrees depending on the technology.
In order to achieve a simple-to-use and rapid-to-implement tool, it is important to identify the current methods and procedures for road classification, and the main concerns of road administrations. Thus, the objective of this questionnaire is to collect general information about the current road network characteristics and the priorities of road-related agencies and road operators.
The result of the special project will be published and available for free on the PIARC website by October 2021.
About the survey
This survey is aimed at National/Regional Road Administration and Road Operators.
The survey should take about 30-45mins to complete, without including existing data search. It is also available in French and in Spanish.
The deadline is 25 April 2021.
PIARC Special projects
PIARC outsources the development of its Special Projects, high-level studies in response to critical issues, to provide useful information to member countries in a short period of time. These issues are not within the scope and capacities undertaken by Technical Committees and Task Forces. For the 2020-2023 work cycle, four special projects have been planned so far: Overweight vehicles impacts on road infrastructure and safety (2020), Road Related Data and how to use it (2020), and the upcoming Oversize Strikes (2021) and Smart Roads Classification (2021).
---
Learn more