The success of the 27th World Road Congress is still echoing!
Published on 16 November 2023.
For five days, Prague was at the forefront of international discussions on roads and road transport.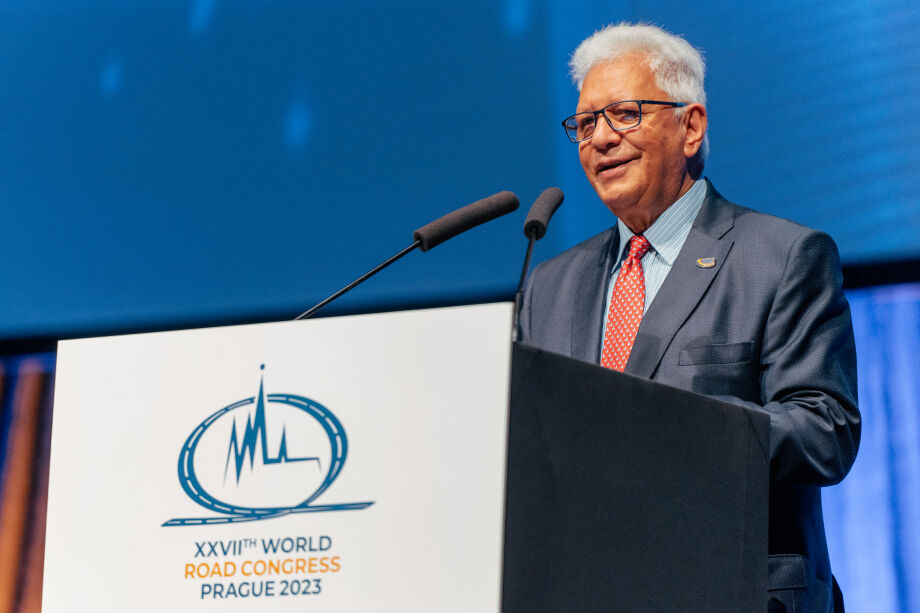 Under the theme "Together on the road again", the 27th World Road Congress, held from 2 to 6 October 2023 in Prague (Czech Republic), confirmed its role as a major event for the road sector worldwide. The congress, organised by PIARC (World Road Association) and the Czech Road Society, brought together more than 6,000 participants from 120 countries, including 1,700 Czech and Slovak students, 4,000 delegates and 40 ministers and deputy ministers from around the world, who shared their views, best policies and practices over five days. The Congress hosted 65 sessions, 16 workshops and 15 technical visits.
>> A look back at the Congress in photos <<
And stay tuned: the proceedings of the Congress will be available soon!
---
Conclusions and results of PIARC's Technical Committees and Study Groups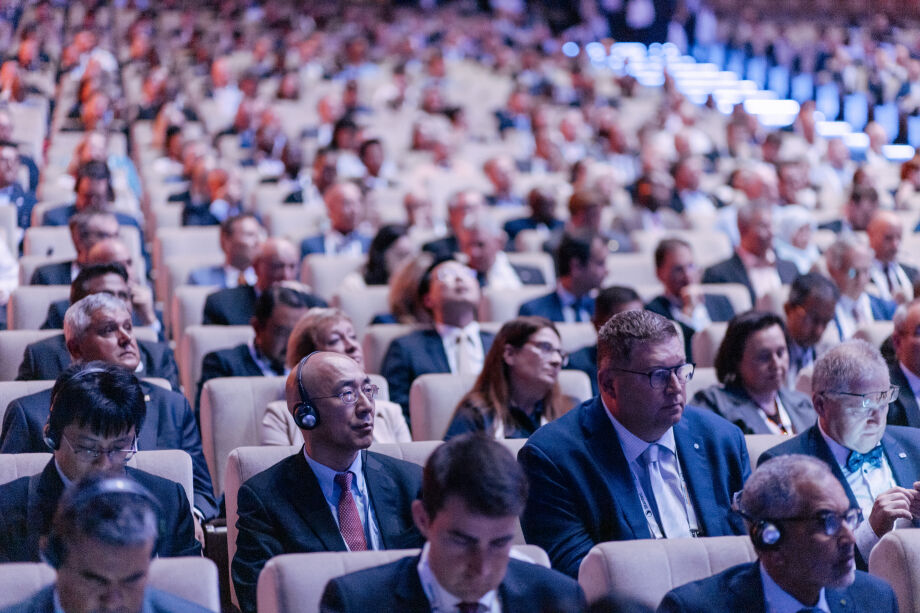 At the opening ceremony of the 27h World Road Congress, Václav Neuvirt, President of the Czech National Committee of PIARC, and member of the PIARC Executive Committee, said: "We are so proud of what we have achieved ; 75 pavilions, over 115 countries coming to Prague, experts and students together, a great get in which respects the slogan of our Congress Prague 2023 – Together on the road again." He added that he hoped the Congress would enrich everyone, both professionally and personally.
---
A Congress rich in exchanges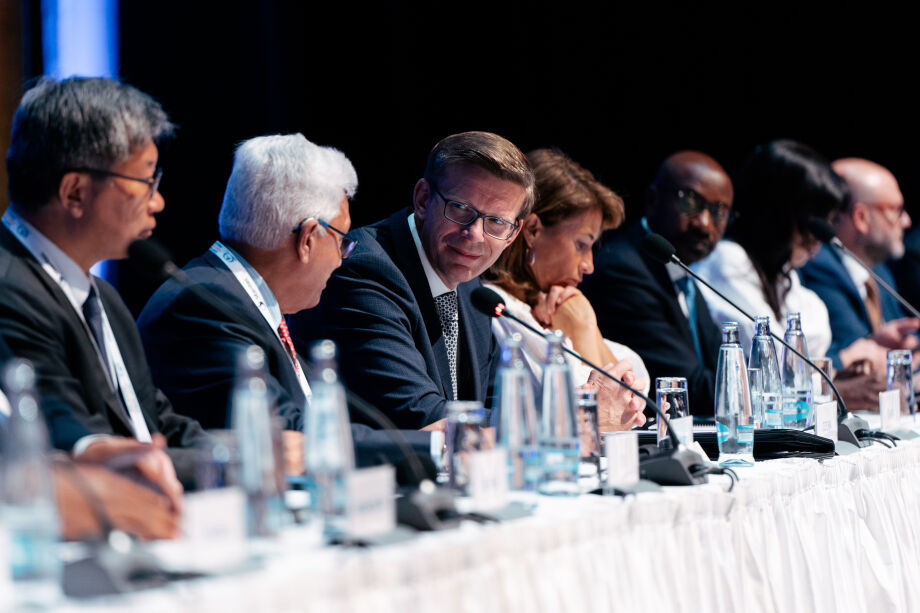 Ministerial sessions
The 27th World Road Congress also provided an opportunity for numerous exchanges. PIARC experts and newcomers offered instructive approaches through rigorous joint and individual work. PIARC continues to provide a leading global forum for exchange on all matters relating to road infrastructure and transport.
The various exchanges at this Congress began with two ministerial sessions, attended by 40 ministers in front of an audience of 4,000 people, on the themes of spatial planning, artificial intelligence and the future of transport. The ministerial perspective was complemented by the views of seven keynote speakers, world-renowned opinion leaders, who addressed the audience on a range of subjects.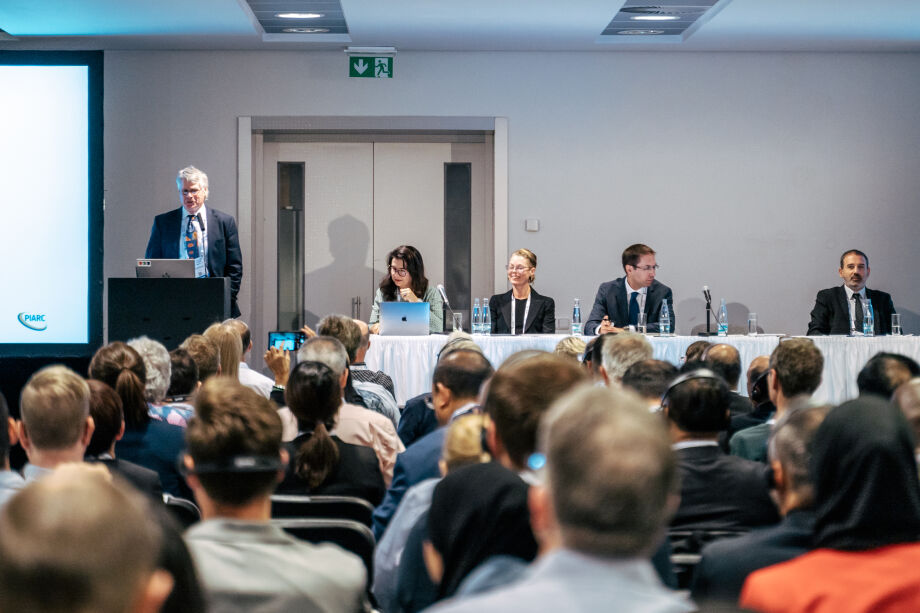 Foresight sessions & Workshops

A total of 65 sessions and 16 workshops were held over the five days. In addition, participants were able to take part in forward-looking sessions aimed at consolidating relations between PIARC and other international and regional organisations active in the field of roads and road transport. This was an opportunity to present important, forward-looking topics such as the decarbonisation of road transport, electrification, equity, financing, resilience and road safety. Participants also had the opportunity to take part in interactive workshops where new themes were explored in order to advance road technologies.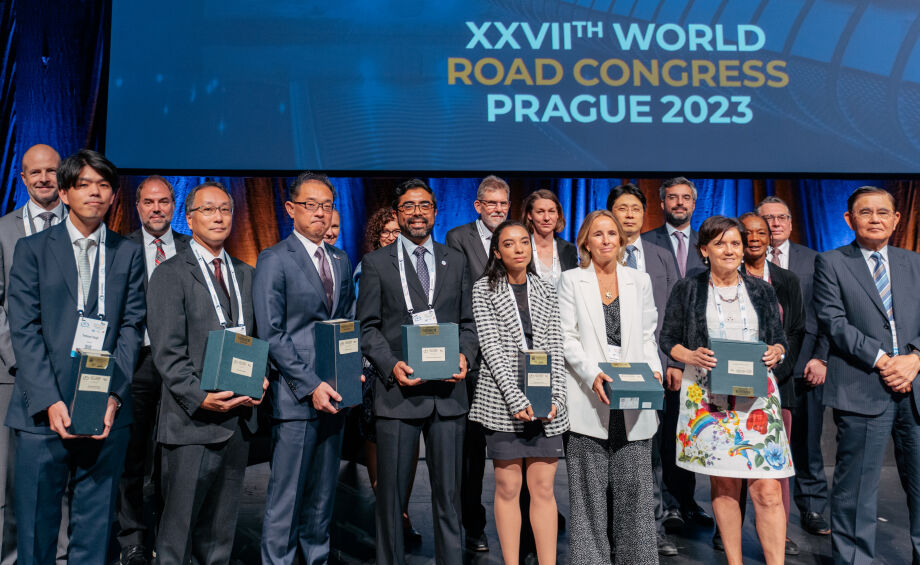 PIARC Awards & Winners
The discussions continued with the presentation of the PIARC awards to the authors of the most outstanding papers. The PIARC prizes are intended to encourage innovation, recognise professional competence, highlight topics of particular interest, promote the interests of developing countries and stimulate long-term reflection on the future of transport systems. The eight categories, each supported by a PIARC Prize partner country, reflect PIARC's past experiences, strategic priorities and the themes of the Congress:
Young Professionals (by Canada-Québec): Tetsuri KAJI
Authors from LMICs (by Japan): Fernanda OLIVEIRA DE SOUSA
Best Innovation (by Belgium): Mitsuru YAMAZAKI
Road Safety (by the USA): Laura REY RAMOS
Sustainable Mobility (by Spain): Shoichi SUZUKI
Road Design, Construction, Maintenance and Operation (by Germany): Robert HEYWOOD
Organisation and Administration (by South Korea): Jose-Alfonso BALBUENA-CRUZ
Climate Change and Resilience (by Australia & New-Zealand): Fernando JIMENEZ ARROYO
---
35 National Pavilions and over 300 exhibitors were present
In addition to the technical programme, the Prague Congress Centre offered an exhibition space that gathered 35 National Pavilions and over 300 exhibitors. The exhibition brought together the private and public sectors from several nations to present their latest solutions, research, innovative projects and case studies.
---
Upcoming events
Find all the technical conclusions in issues 399 and 400 of the first half of 2024 of the PIARC magazine, Routes/Roads, which you can consult free of charge on our website. The proceedings of the Congress will also soon be available on the PIARC website.
All eyes now turn to France, and more specifically to Chambéry, in Haute-Savoie, for the next PIARC International Winter Road Congress, to be held there in 2026, as well as to Vancouver, Canada, for the next World Road Congress in 2027.
---
Further information