Take part in a Survey for our Special Project on Interurban Cycling Infrastructure!
Article published on 13 June 2023.
[Deadline] Answer by the 30th of June, 2023.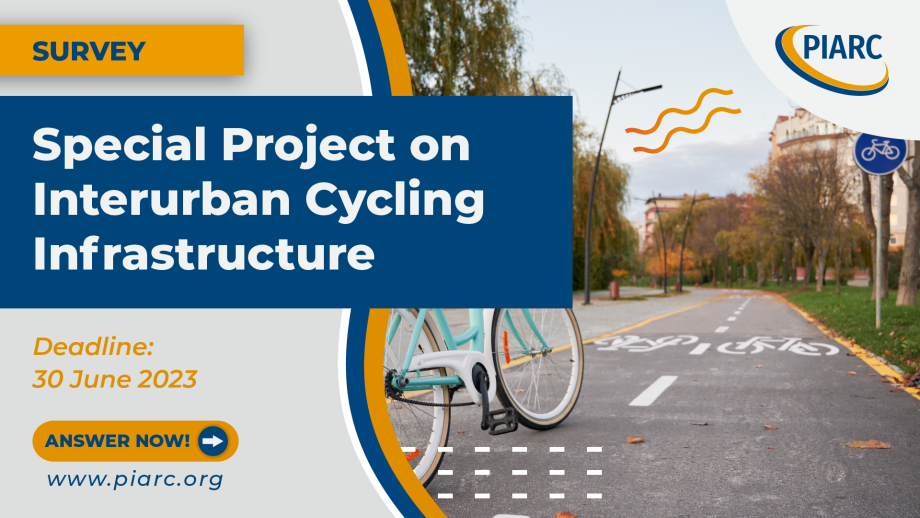 PIARC has launched a Special Project on Interurban Cycling Infrastructure, and we, Bruun Communication and HOE360 Consulting, are very honored to be trusted to conduct this PIARC Special Project. We would like this to be a collaborative approach and therefore we are asking you, as a member of PIARC, to kindly complete this short survey. Our focus is on identifying case studies or examples of policies or strategies among the member countries on Interurban cycling.
>> Complete the survey before 30 June <<
Answering this survey should take less than 15 minutes. We thank you in advance for your meaningful contributions.
Definition of Interurban Cycling Infrastructure
A cycling facility (path, protected lane, light segregated, painted delineation or separated lane, decommissioned railtrack etc.), that provides a connection between two places (villages, towns or cities), runs outside the city-centers and is usually under the jurisdiction of national or regional authorities, but not local ones. Also known as Cycleways (UK), Cycle Superhighways (UK, Germany and Denmark) or Bike Spines (USA).
---
Further information: