The 27th World Road Congress is just around the corner, get ready to come!
Published on 8 June 2023.
In this 4th circular, you will find all you need to know about the exhibition, technical visits and much more.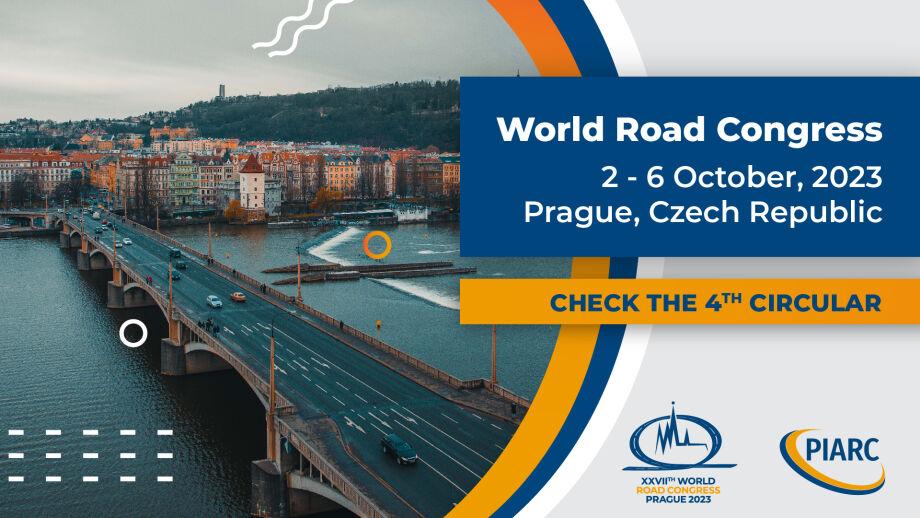 If you already registered for the next World Road Congress that will take place in Prague in October, this 4th circular will provide you not only with the exhibition plan including the national pavilions and sponsors, interesting technical visits and guided tours, but also with recommendations for the best accommodation, restaurants, and places you shouldn't miss in Prague. If you did not register yet, now is the time!
>> Download the 4th circular <<
This Congress, themed "Together on the road again", will be a unique opportunity to engage with road experts and practitioners from all over the world, and to take stock of the >50 reports and knowledge products prepared by PIARC Committees during the 2020-2023 cycle. The programme will include Ministers' sessions, 60 technical sessions, workshops, Foresight Sessions with our partners as well as a comprehensive exhibition, technical visits and social events.
Practical information:
>> Register for the Congress here <<
See you in Prague! ● À bientôt à Prague ! ● ¡Nos vemos en Praga! ● Na viděnou v Praze!
---
Further information: