From 19 to 21 April, India hosts our International Seminar on tunnels, be a part of it!
Published on 14 March 2023.
Let's meet in Dehradun for our seminar "Advances in Design, Construction and Operation of Tunnels".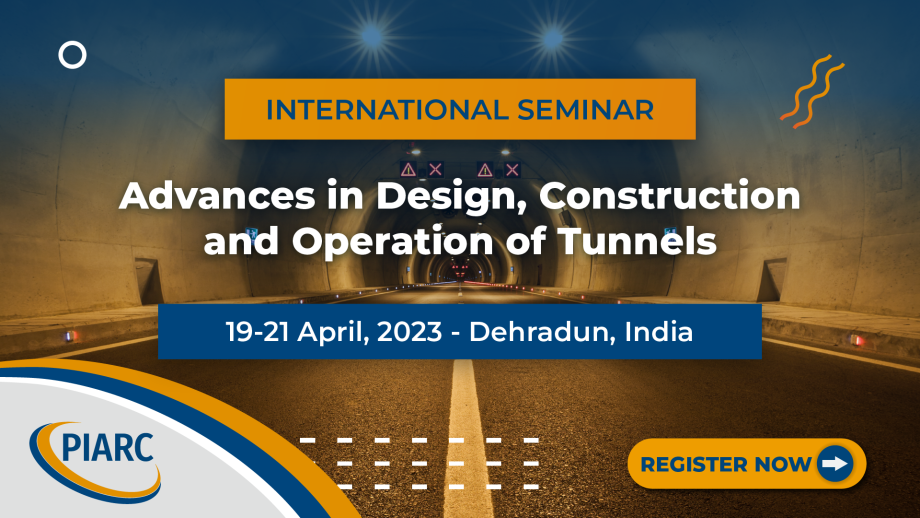 PIARC and ITA (International Tunnelling and Underground Space Association) organise jointly and in association with the Government of India an international seminar on design, construction and operation of tunnels. This seminar, organised with PIARC Technical Committee 4.4 "Tunnels", will take place in Dehradun (India), from 19 to 21 April 2023.
Practical information
Dates: from 19 to 20 June 2023 (Technical visit on 21 April)
Venue: Dehradun (India)
Language: English
Registration form: Coming soon!
---
Further information: