Did you miss some of our latest technical reports? You will find them here!
Published on 9 February 2023.
Check out a few of our PIARC publications from the 2020-2023 work cycle.
Since the beginning of the 2020-2023 work cycle, our Technical Committees and Task Forces have published 39 technical reports, covering many topics on each of our four Strategic Themes: Road Administration, Mobility, Safety and Sustainability, Resilient Infrastructure.
>> Find all of these reports as well as the Special Projects and the reports on the COVID-19 crisis by clicking here.
---
Strategic Theme 1 - Road Administration
How Countries Undertake Well-Prepared Projects: A Review on Ten Countries (Task Forec 1.1)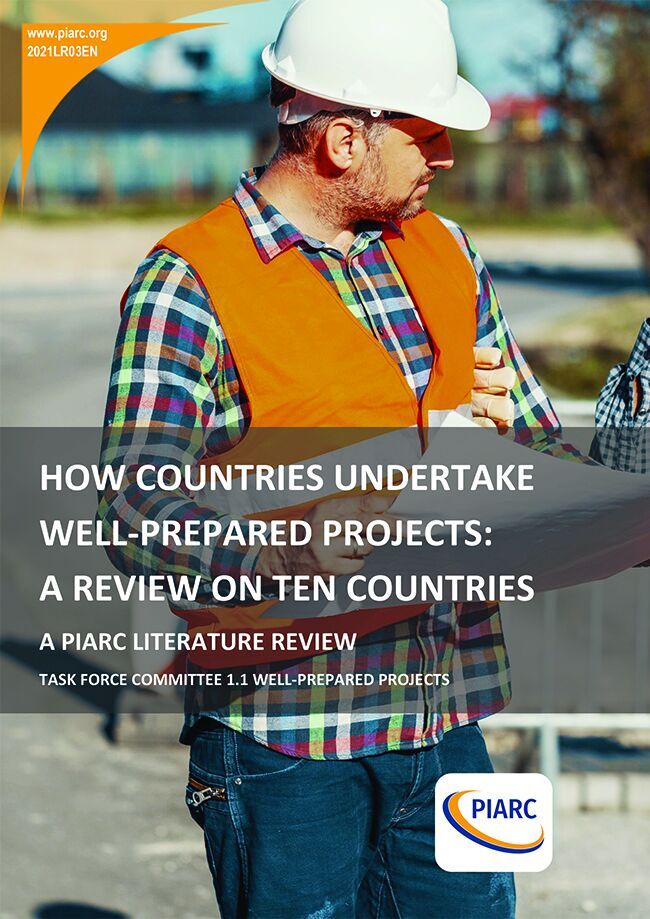 It is well acknowledged that good project preparation tends to deliver better outcomes (benefits) as well as providing good project management performance (with respect to budget, delays and quality). This report presents processes put in place in 10 countries to deliver well-prepared transport projects. This literature review is the first task force deliverable, and it aims to identify good practices found in countries of different income levels and moreover of different cultures. All ten members of the task force was asked to describe their country's processes. A template was prepared so all members had a common framework. Analysis of this data was done in several steps going from a country-by-country basis to a cross-countries analysis, and then finally a high-level analysis to offer an integrative synthesis with key points.
>> Download here <<
Climate Change, Other Hazards and Resilience of Road Networks (Technical Committee 1.4)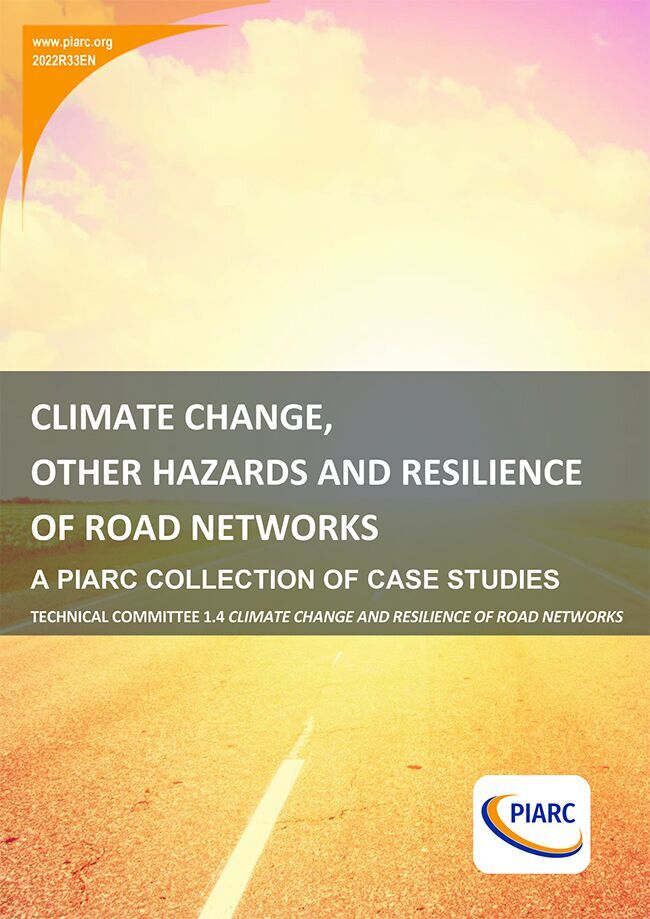 This report contains a collection of case studies related to climate change, other hazards and resilience of road networks. It comprises an introduction, outlining the work program for Technical Committee (TC) 1.4 Climate Change and Resilience of Road Networks, and objectives of two Working Groups within the Technical Committee. These are Working Group 1, which aims to identify uniform and methodological approaches to increasing resilience of roads. It covers hazards and environmental threats within the context of road infrastructure resilience as well as assessing methodologies and approaches to increase resilience. Working Group 2 involves an update of the PIARC International Climate Change Adaptation Framework for Road Infrastructure (PIARC 2020 ; PIARC 2012).
>> Download here <<
Road Disaster Management - Using Latest Information Technologies (Technical Committee 1.5)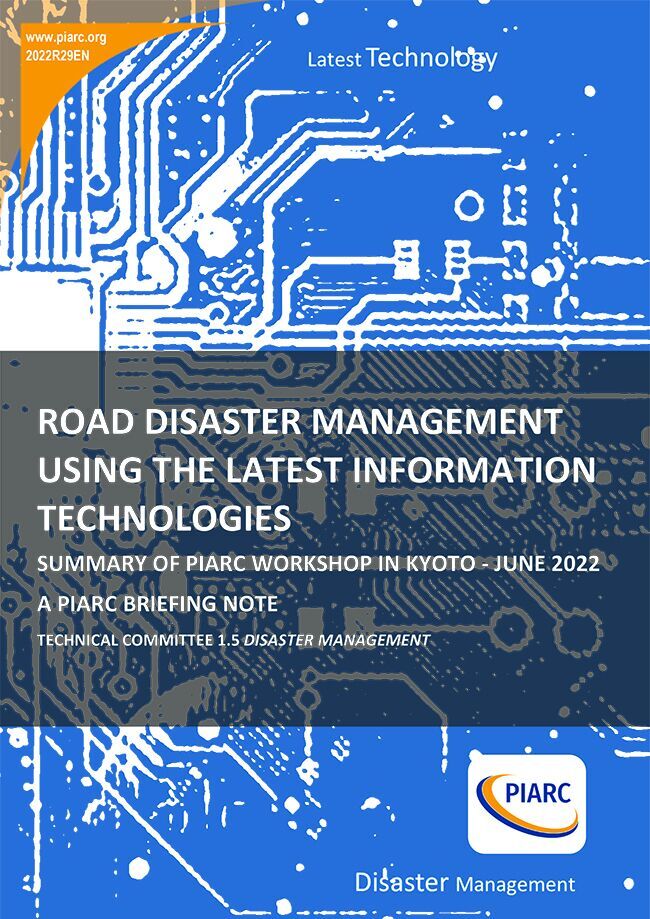 An international workshop was jointly organized by PIARC via its Technical Committee 1.5 "Disaster Management" and the JARA (Japan Road Association). The event was greatly cooperated by REAAA (Regional Association of Asia and Australasia) via its Climate Change, Resilience and Emergency Management Committee. The event was also friendly cooperated by PIARC TC 1.4 (Climate Change and Resilience of Road Networks) and PIARC TC 4.2 (Bridges). This event provides information on the Road disaster management Using latest information technologies through world case studies on disaster management.
>> Download here <<
---
Strategic Theme 2 – Mobility
Electric Road Systems (Task Force 2.2)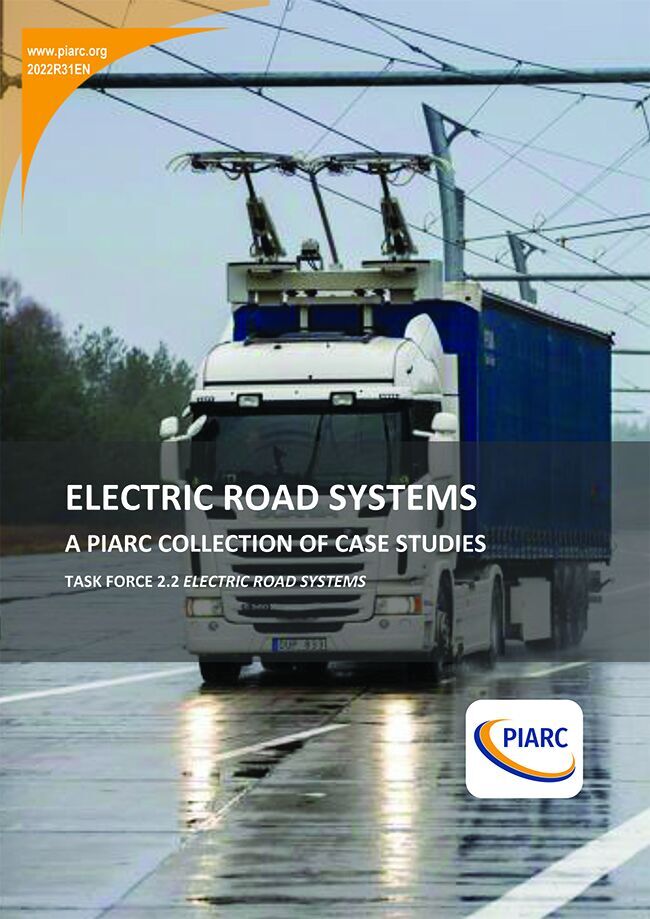 The collection of case studies report on electric road systems (ERS) provides an overview of the activities of PIARC Task Force 2.2 to date. This includes an overview of the tasks and activities of the Task Force as well as the progress made to date in terms of collection and review of literature, collection of case studies, survey questionnaire development and workshops. The report ends with a brief conclusion regarding the progress to date and information regarding the immediate next steps that the Task Force will undertake.
>> Download here <<
Control and Enforcement Measures to Reduce Truck Overloading and Associated Infrastructure Damage on Road Networks (Technical Committee 2.3)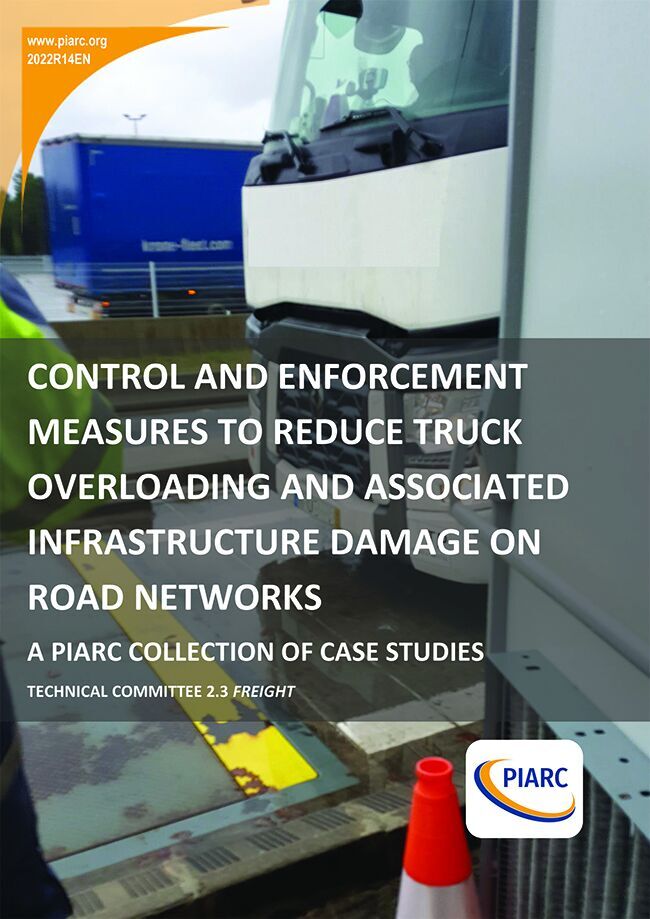 Overloaded trucks, poor vehicle conditions, driver fatigue and speeding remain big challenges in road freight transport for road authorities all over the world. These issues can cause severe road safety problems, substantial damage to the road infrastructure and environmental impacts. Overloading also leads to unfair competition between transport modes and transport companies.
>> Download here <<
---
Strategic Theme 3 – Safety and Sustainability
Greening of Freight Transport (Technical Committee B.4)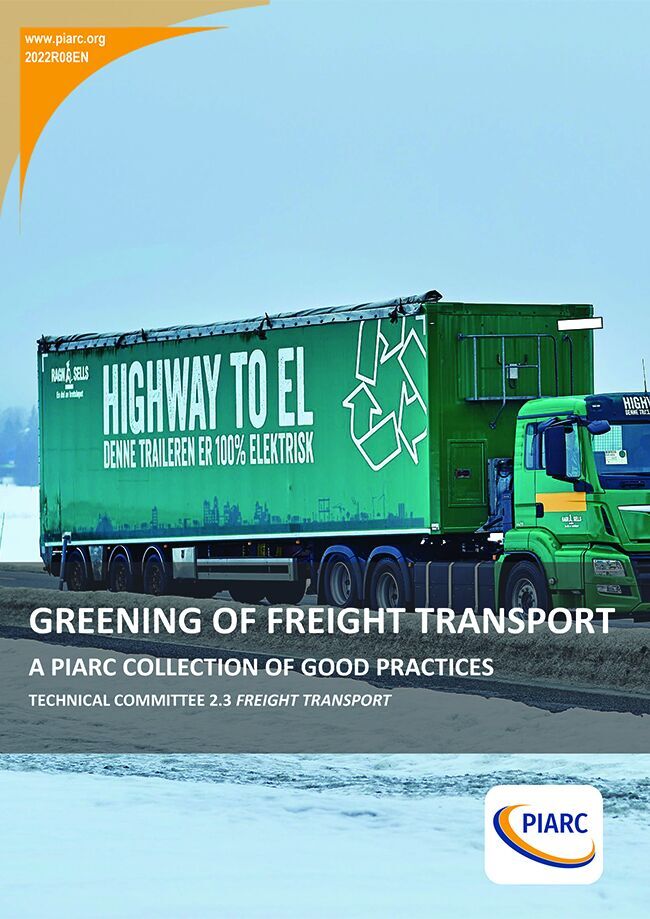 As a major contributor to GHG emissions, freight transport also must be a part of the solution. This topic is evolving rapidly through innovations, new solutions, and experiences and will be of the utmost importance for road managers and public authorities. This document presents a number of good practices. The purpose of these fact sheets is to highlight projects, initiatives and policies that have been utilized by PIARC member countries to make freight transport greener with the goal of reducing its GHG emissions.
>> Download here <<
Snow And Ice Databook 2022 (Technical Committee 3.2)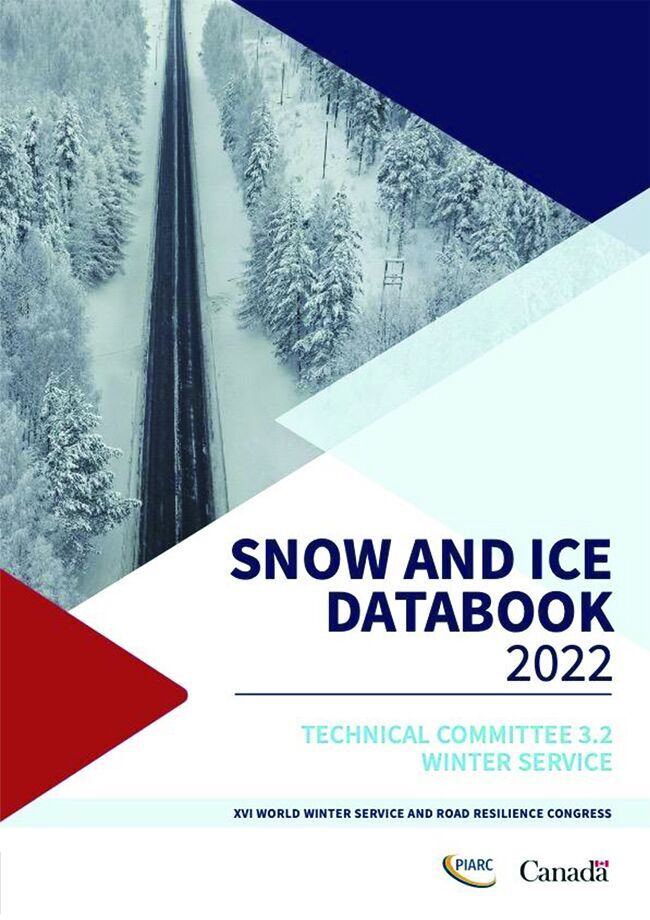 Winter service is the fight against snow and ice on roads to ensure accessablity and traffic safety. One needs to get to work from home, children need to get to school and with very tight procution plans, goods need to arrive in time for the whole process to work. Unpassable roads due to snow and ice would have dramatic effets on all of us as we relate on safe roads.
No winter is like the other, weather can change rapidly and can´t be forecasted over longer periodes. Consequently, winter maintenance is very difficult to manage given a context of ever-increasing mobility and declining budgets. We must continue to do our best but with less money.
>> Download here <<
---
Strategic Theme 4 – Resilient Infrastructure
Innovative Pavement Maintenance and Repair Strategies (Technical Committee 4.1)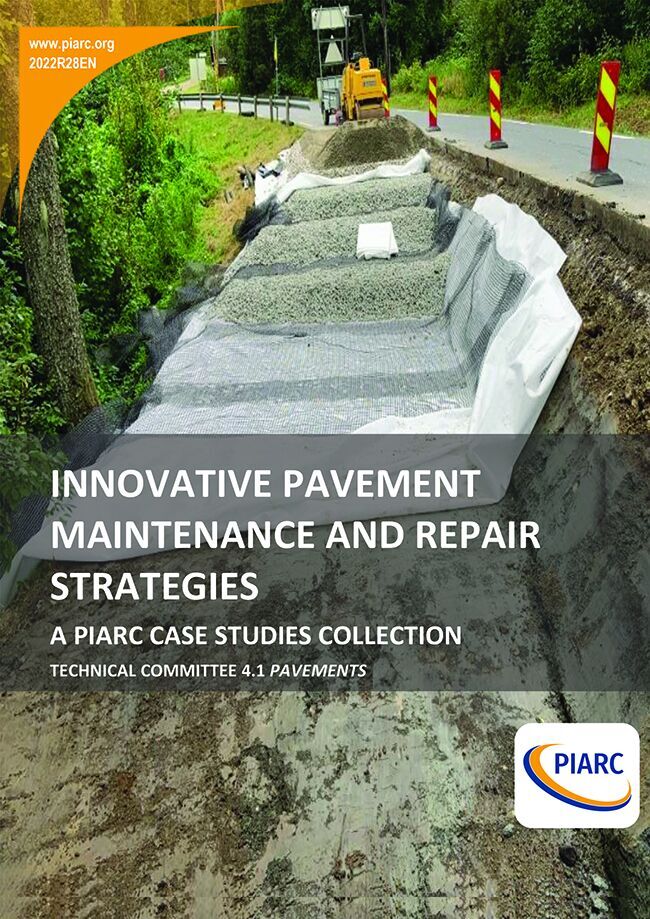 This report contains the collection of case studies related to innovative pavement maintenance and repair strategies of road pavements, and addresses different pavement types i.e. flexible and (semi-)rigid pavements - as well as different road types. It considers both functional and structural aspects. The report covers innovation aspects on a technical level, such as the use of special or innovative materials, or the use of specific maintenance techniques, as well as innovative and strategic organizational aspects of pavement maintenance. The document does not aim to provide any conclusions or recommendations on innovative pavement maintenance and repair strategies of road pavements but rather summarizes the most important findings based on each specific case study.
>> Download here <<
Good Practices in Maintenance and Traffic Operation of Heavily Trafficked Urban Road Tunnels (Technical Committee 4.4)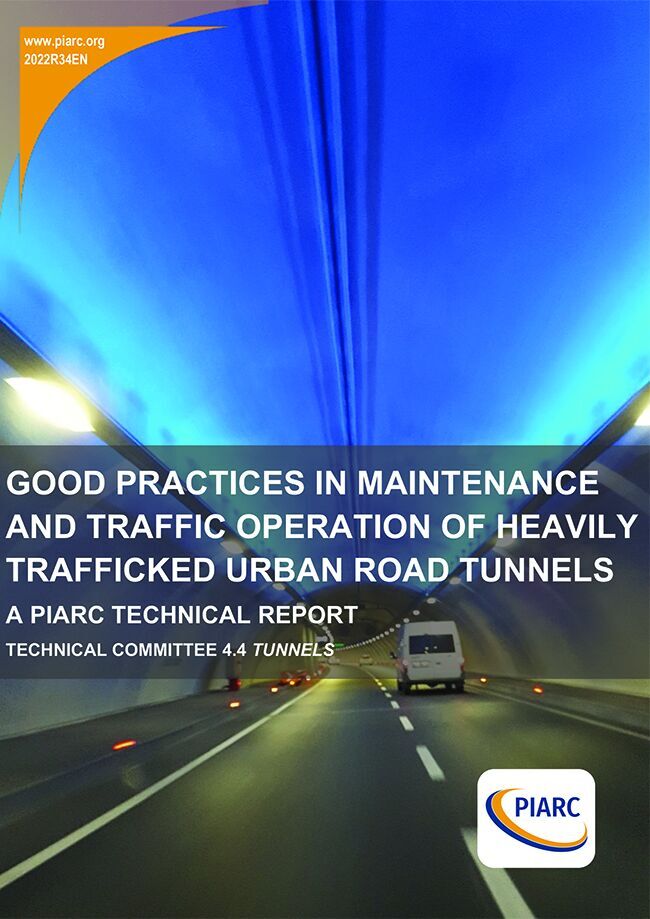 Maintenance and operation of heavily trafficked urban road tunnels is one of, if not the most outstanding challenge for authorities, owners, operators and designers of tunnels. This full report makes amends in detailing the challenges and inherent good practices for maintenance and operation from traffic management, to design and renovation. This full report was cowritten by a panel of designers, owners, operators, policy makers in the field of tunnels, from around the world, taking inspiration from previous PIARC Case Studies (2022 PIARC report 2022R06EN "Good Practices in Maintenance and Traffic Operation of Heavy Trafficked (Urban) Road Tunnels"). Hence, you will find in this report, challenges and good practices on traffic management, maintenance, incident management, communication management, the reduction of nuisance and initial design of heavily trafficked urban road tunnels.
>> Download here <<
---
Special Projects
Road Related Data and How to Use it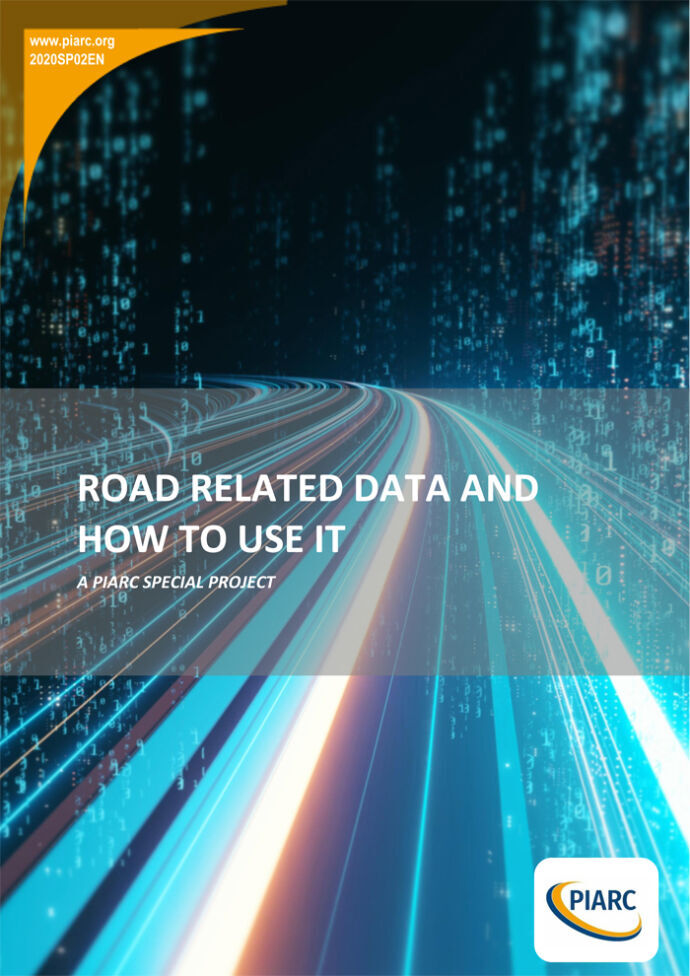 The management of road infrastructure has been experiencing major changes over the past decade, mostly due to the increased demand from road users, the increased deterioration of road infrastructure and from the evolution of user expectations. In addition, new challenges such as climate change and emerging (and potentially disruptive) technologies and service models are changing supply and demand dimensions as well as offering data collection and analytics capability in their own right. This has led to a need for the use of emerging state-of-the-art technologies to collect and process relevant data in order to facilitate the maintenance and management of the road network while providing smooth and stress-free journeys to road users.
>> Download here <<
The Contribution of Road Transport to Sustainability and Economic Development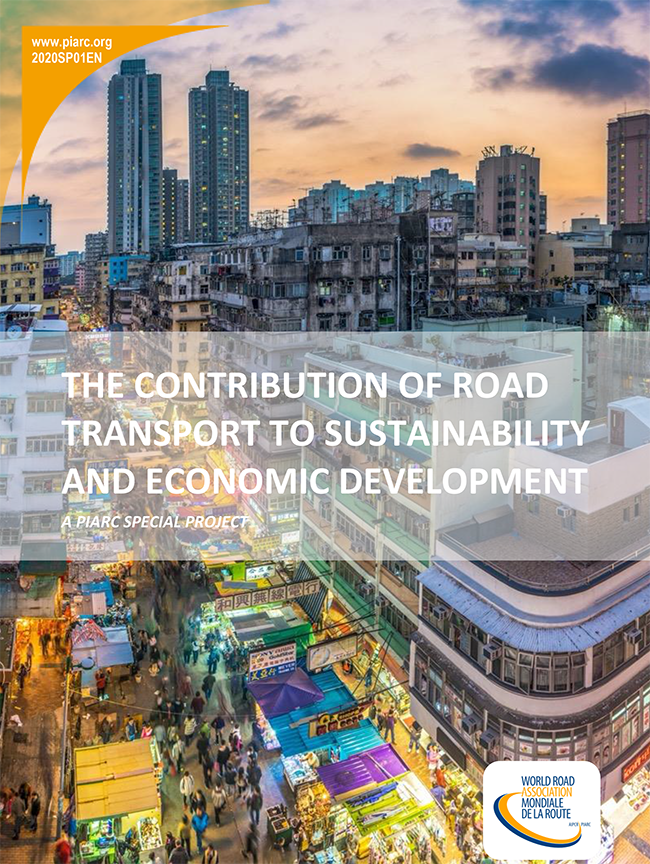 Road transport and road infrastructures are keys to the evolution and prosperity of modern society. Connecting people and places, goods and services in safe, efficient and sustainable way is essential for creating and maintaining sustainable and inclusive growth across society and the economy. This report introduces a constellation of known literature and studies that underline main points, while it refers to a series of interviews with key stakeholders and influencers from the road transport industry. These interviews translate into valuable case studies from both high, middle- and low-income countries and they are testimonials to how roads contribute positively to local, national and international challenges, and how strategic goals have been met by road-related projects.
>> Download here <<
Carbon Neutrality of The Road Sector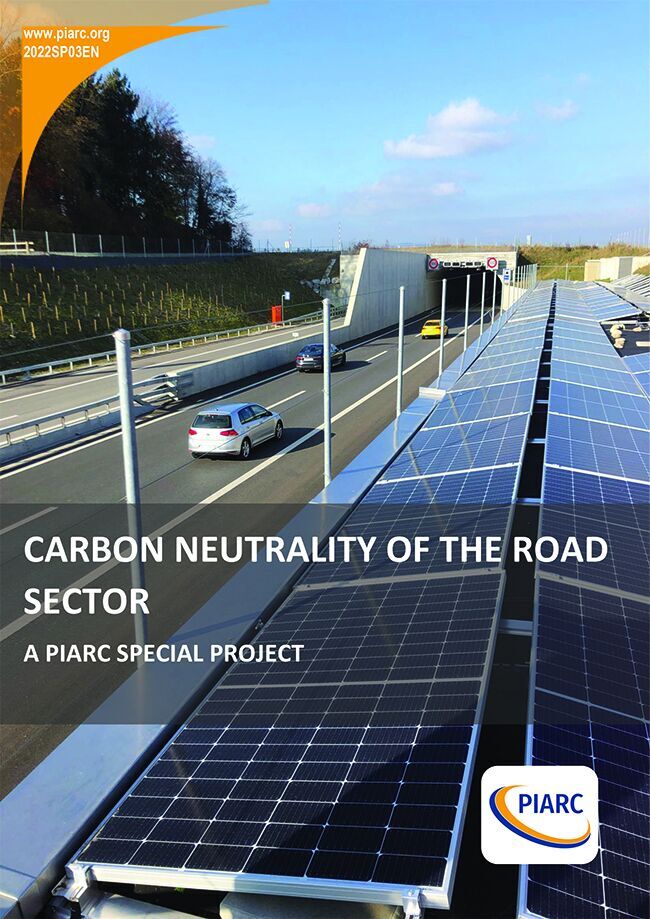 Road transport is vital for society to function and, for the foreseeable future, is expected to remain the dominant mode of transport for people and goods. However, the construction, operation, maintenance and use of the highway infrastructure are responsible for large quantities of carbon emissions. Knowledge of the non-reversible, damaging consequences of climate change has resulted in global acceptance of the need to reduce carbon emissions in all sectors of human activity, including the highways sector. However, as efficient transport is vital to national economic growth, actions to reduce carbon emissions must not negatively impact the development and maintenance of high-quality road infrastructure, particularly for LMICs.
>> Download here <<
---
Further information: