Join us at an International Workshop on Underwater Tunnels!
Published on 6 January 2023.
See you in Bilbao (Spain) on 27 January 2023.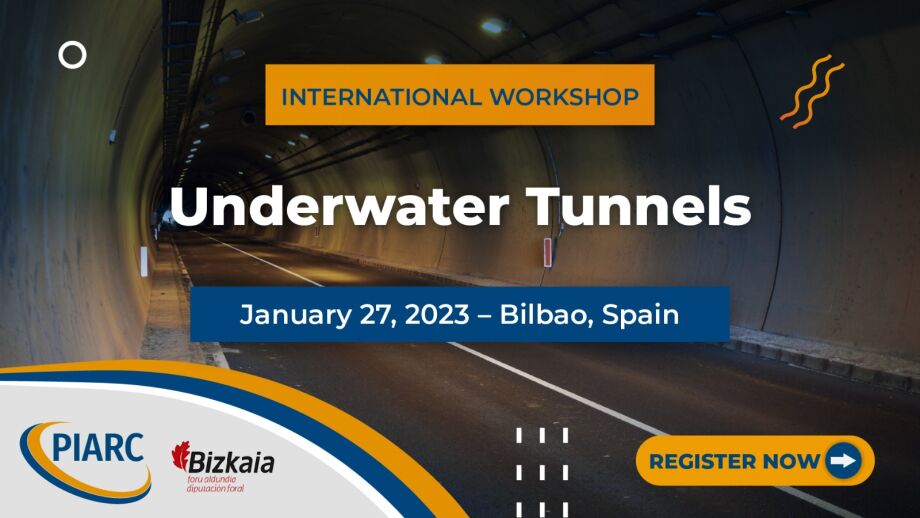 PIARC, in collaboration with the Spanish National Committee, is organising an International Workshop on Underwater Tunnels. This technical day will take place on the 27th of January, at the Euskalduna Palace in Bilbao, Spain.
>> Register here <<
On the occasion of this workshop, PIARC Technical Committee 4.4 "Tunnels" will take a closer look at underwater tunnels, in order to highlight important issues related to its conception and operation.
The sessions will be coordinated by Miguel Caso Florez, PIARC Technical Director, Ingo Kaudinya and Rafael López Guarga, respectively Chair and Secretary of the Committee 4.4 on tunnels.
Practical information
Date: 27 January 2023
Time: From 9am to 2pm
Venue: Euskalduna Palace, Bilbao (Spain)
Register by clicking here.
Programme
Bilbao Project & Underwater tunnels
Construction of underwater tunnels
Operation and Safety of underwater tunnels
Discover the detailed programme by clicking here.
---
Further information: