Less than a month left to register for the 2nd International Conference on tunnels!
27 September 2022
Book your place now to meet us in Granada from 25 to 28 October.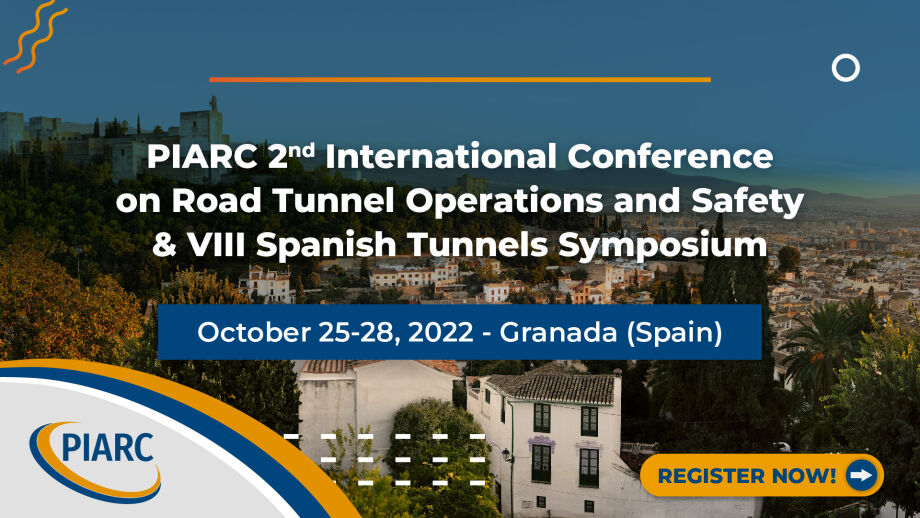 In a month will be held the 2nd International Conference on Road Tunnel Operations and Safety as well as the VIIIth Spanish Tunnels Symposium, organised by PIARC and the Spanish National Committee (ATC). These two events will take place from 25 to 28 October 2022 in Granada (Spain), don't miss them!
>> Register here <<
By joining the 1000 operators and international experts in Granada, you will learn more about the redefinition of the standards for the design and management of roads and road tunnels, entailed by the challenges of climate change, sustainability and resilience of infrastructures, and the technological transformation of road transport.
This 2nd International Conference will be held simultaneously with the VIII National Tunnel Symposium. Participants will be able to discuss the state of the art of all these novel topics and create a forum for the exchange of ideas that will allow us to continue investigating and modelling the tunnels in the coming years.
PRACTICAL INFORMATION
Dates: from 25 to 28 October, 2022
Venue: Palace of Congresses, Granada (Spain)
Registration form and fees: click here
Programme: click here
Accommodation: click here
---
Further information: