Take part in a Seminar on Road Network Operations, Freight Transport and ITS!
29 August 2022
Register to join us in Argentina, from 26 to 28 September, 2022!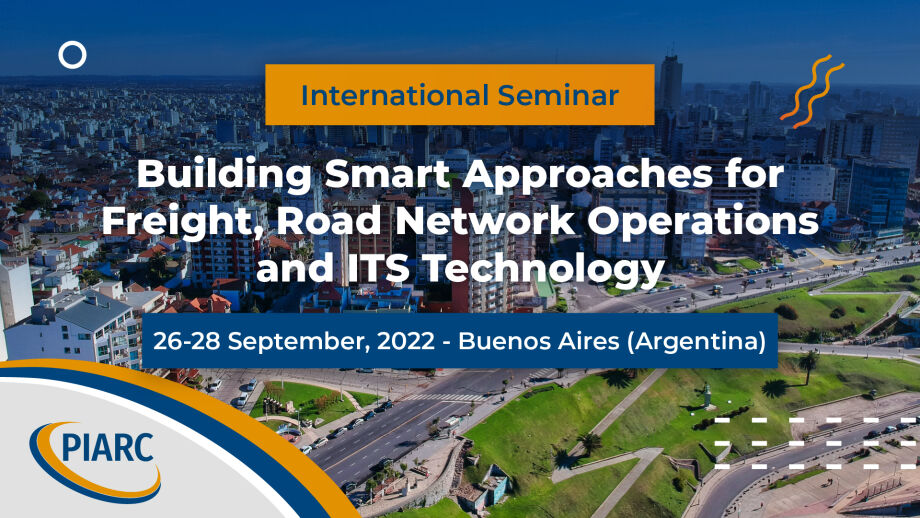 This PIARC Seminar will take place in Buenos Aires (Argentina), from 26 to 28 September, on the theme "Building smart approaches for Freight, Road Network Operations and ITS Technology".
>> Register here! <<
It will be held within the framework of the Argentine Congress of Road Administration and Traffic. After 17 editions, this Congress has managed to position itself as a reference forum for the road and road transport sector.
The seminar will be organised in several sessions and will address various topics included in the preliminary programme. Each session will include several presentations from members of Technical Committees 2.3 "Freight" and 2.4 "Road Network Operation / Intelligent Transportation Systems", as well as from Argentinean and international experts. At the end of each session, there will be a debate in order to discuss the different topics covered in the presentations.
Practical information
Dates: from 26 to 28 Septembre, 2022
Venue: Hilton Hotel, Buenos Aires (Argentina)
Registration form and fees: click here
Languages: Spanish and English, with simultaneous translation
To know more about the programme or the accommodation, download the leaflet.
"Held every four years, this Congress represents a unique opportunity for experts and professionals in the sector to debate, exchange opinions, discuss best practices and review and analyze how to face the challenges of the future."
Ing. Nicolás Berretta, President of the Argentine Road Association
---
Further information: