The XXVIIth World Road Congress is approaching, prepare your visit to Prague now!
5 July 2022
Download the 1st circular for further information.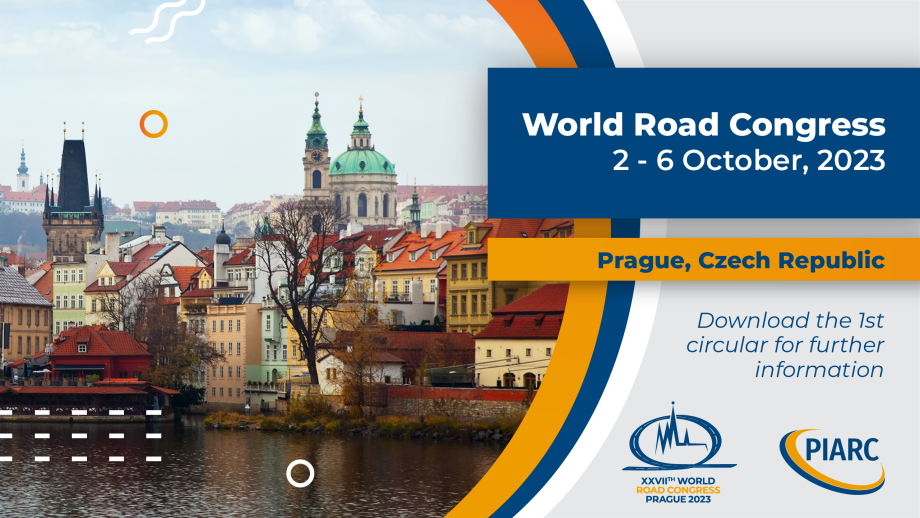 For the first time since 1971, the Czech Republic will host the World Road Congress, at the Prague Congress Centre. This 27th edition will take place from 2 to 6 of October, on "Together on the road again" theme.
In order to attend the Congress in the best conditions, you can already download the 1st circular of the event and start to organise your stay in Prague.
In this brochure you will find all the necessary information on registration fees, accommodation options and how to get to the Congress:
>> Download the 1st circular of the Congress <<
The Congress also includes a lively exhibition. Information of interest to future exhibitors, be they governments, companies or universities, will be available shortly.
And do not forget that the call for papers is still open, submit your abstract here by the 26th of August 2022!
---
Further information: