Join the 9th Symposium on Pavement Surface Characteristics in Milano, from 12 to 14 September 2022!
29 June 2022
Save the date and take part in the 9th edition of SURF.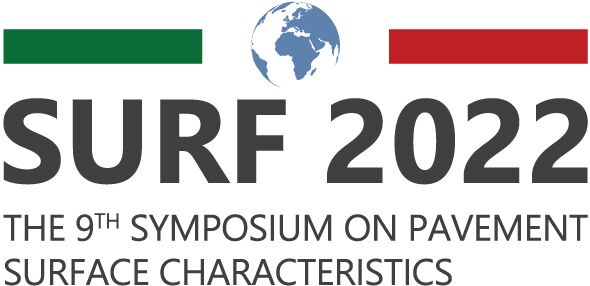 Every 4 year, PIARC and its Technical Committees 4.1 "Pavements" and 3.3 "Asset Management" implement the internationally renowned symposium on pavement surface characteristics. Organised by Politecnico di Milano and co-hosted by Anas, this 9th edition will take place in Milano, Italy, from 12 to 14 September 2022. PIARC will have a stand on the exhibition in order to present the Association, so come and see us!
The scope of SURF 2022 is to improve the quality of pavement surface characteristics while accomplishing efficiency, safety, sustainability, new generation mobility needs, and users, managers and social expectations.
The themes of the symposium:
Data monitoring and performance assessment
Innovation in asset management to meet next generations mobility needs
Economic and political strategies
Life-cycle cost analysis and assessment
Safety and risk issues
Sustainability issues (noise, vibration, pollution, fuel consumption, etc.)
Surface layer design
Maintenance and preservation treatments
Materials and design
---
Further information: