Project on Road Safety: call for proposals open!
Contribute to the Road Safety Knowledge Sharing and Dissemination Project by the 13th of July 2022.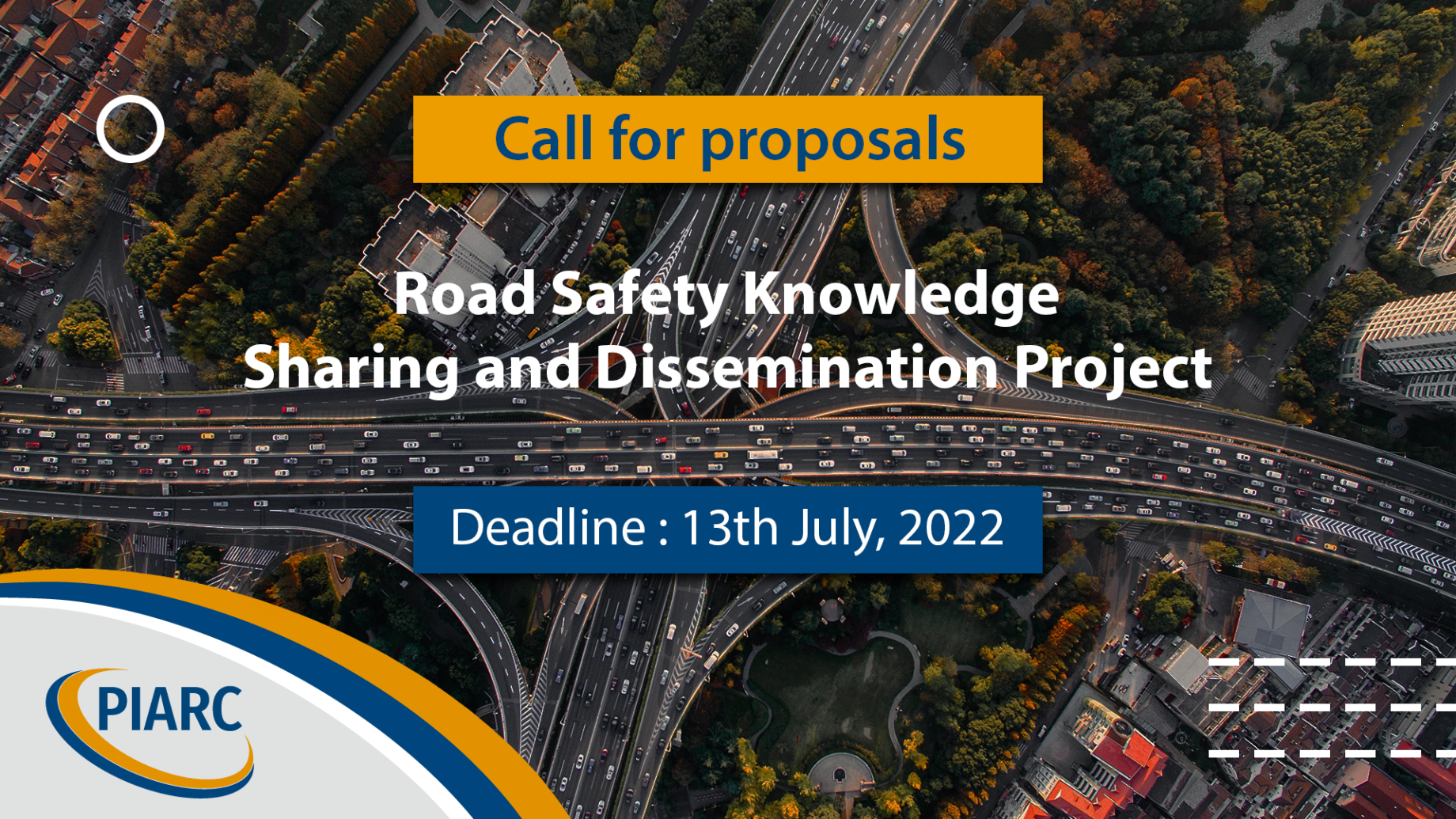 PIARC (the World Road Association) has consistently identified road safety as one of its strategic priorities. Over the last few cycles, the Technical Committees and Task Forces have produced materials and documents that serve as reference for all transportation engineers concerned about road safety problems. Additional work is needed to ensure that the knowledge generated by PIARC's Technical Committees and Task Forces is widely disseminated to inform road safety practitioners. This work includes further dissemination of PIARC-generated knowledge on road safety including the Road Safety Manual (RSM) produced by PIARC.
Deadline for submission: 13th July, 2022.
Submit your proposals electronically in English to PIARC at: info@piarc.org
Download the call for proposals "Road Safety Knowledge Sharing and Dissemination Project"
Key dates:
Last half of July 2022: Kick-off videoconference meeting
November 2022, Presentation at PIARC Council meeting, in presence in Dakar or by virtual participation
Intermediate milestones to be proposed by the tenderer
30th of March 2023: Finalisation of the products in English
---
Further information: