Are you interested in rural transit? Join PIARC's Webinar "Rural roads, connectivity and accessibility for development"!
9 June 2022
Register to the International Seminar Online from 21 to 23 June, 2022!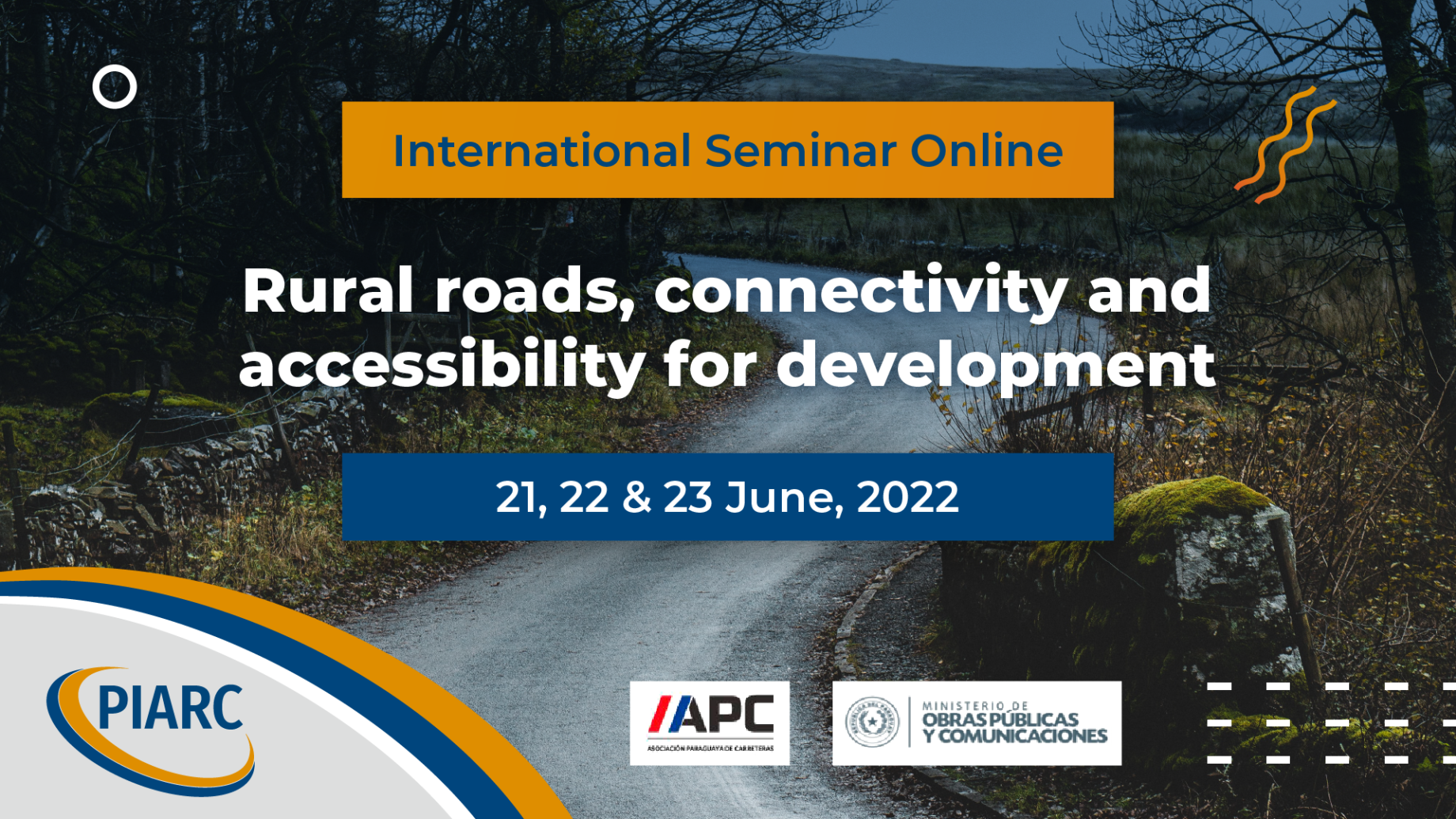 The Technical Committee 2.2 "Accessibility and Mobility in Rural Areas", together with the Paraguayan Road Association (APC) and the Ministry of Public Works and Communications of Paraguay (MOPC), is organising the webinar "Rural roads, connectivity and accessibility for development", which will take place online, from 21 to 23 June, 2022.
>> Register to the Webinar here <<
As roads represent the first social network, accessibility and mobility in rural areas are truly important. Indeed, in many countries, even in high-income countries, a lack of accessibility in remote areas persists, whether in rural or mountainous areas. This Webinar organised from Paraguay will be a key event to discuss accessibility, mobility and security issues for any rural area of the globe.
The online Seminar will address several topics, such as investment plans for rural roads, road safety, gender inclusion, examples of accessibility issues in different countries and will also present study cases in order to share technical solutions.
PRACTICAL INFORMATION:
Dates: 21-23 June, 2022
Time: 13:30-17:00, Paraguay time (19:30-23:00, Paris time)
Modality: Online, broadcasted from Paraguay
Language: Simultaneous translation in Spanish & English
Program: Accessibility and mobility in rural areas (Part 1 & 2), Road safety and gender inclusion in rural areas, Technical solutions for paved and unpaved roads, Financing for rural roads (including round tables).
---
Further Information: