Do you want to know more about disaster management? Register the PIARC International Workshop "Road disaster management"
30 May 2022
Join PIARC International Workshop organised with the Japanese National Committee in hybrid format on June 30, 2022!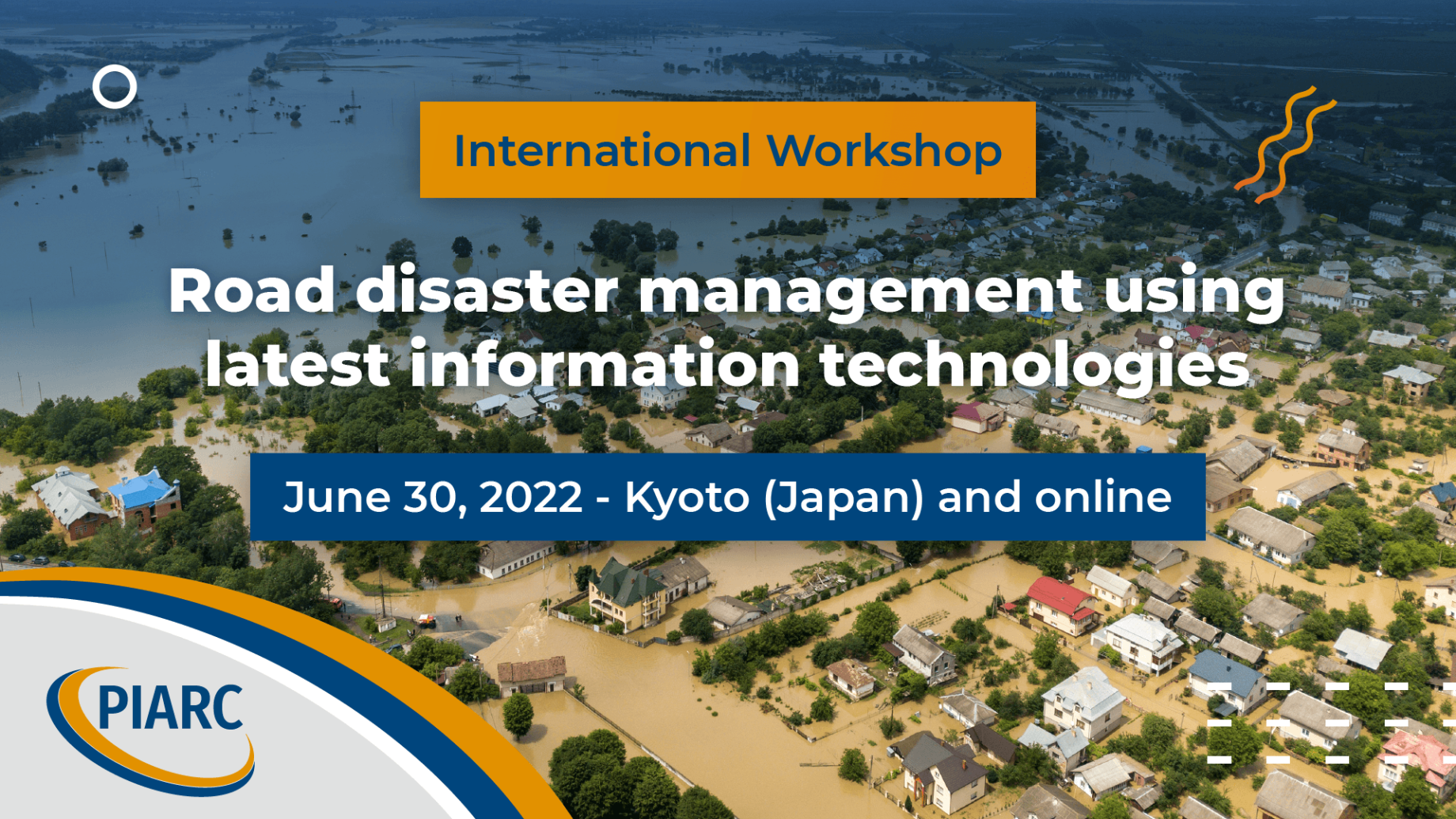 PIARC 1.5 Technical Committee "Disaster Management" is organising the workshop "Road disaster management using latest information technologies" in collaboration with the Japan Road Association (JARA), a National Committee of PIARC. The Workshop will take place in hybrid format, in person in Kyoto (Japan) and online, on June 30, 2022.
>> Register for the Workshop here <<
As climate change goes on, severe natural hazards will occur more frequently and the road networks will experience disastrous situations on a fairly regular basis. Developing a reliable information collection and sharing system is the first step of proactive disaster management. This is where the International Workshop on Road Disaster Management comes in.
The topic will be approached from a local point of view, applied to the case of Japan, to a more international framework according to countries that have acquired disaster expertise through their experiences.
With an approximate duration of 7 hours, the workshop will be held in English with simultaneous interpretation into Japanese.
PRACTICAL INFORMATION:
Dates: June 30, 2022 from 9:30 to 17:00 (Kyoto time)
Modality: Hybrid. Kyoto (Japan) and virtual
Language: English, with simultaneous translation into Japanese
Check the programme
---
Further Information: