The new edition of PIARC's Snow and Ice Databook is now available! Download it to get the latest data on winter road service management!
18th February 2022
PIARC Technical Committee 3.2 has compiled fresh data and expertise on winter service management to support the promotion of good practice in winter road maintenance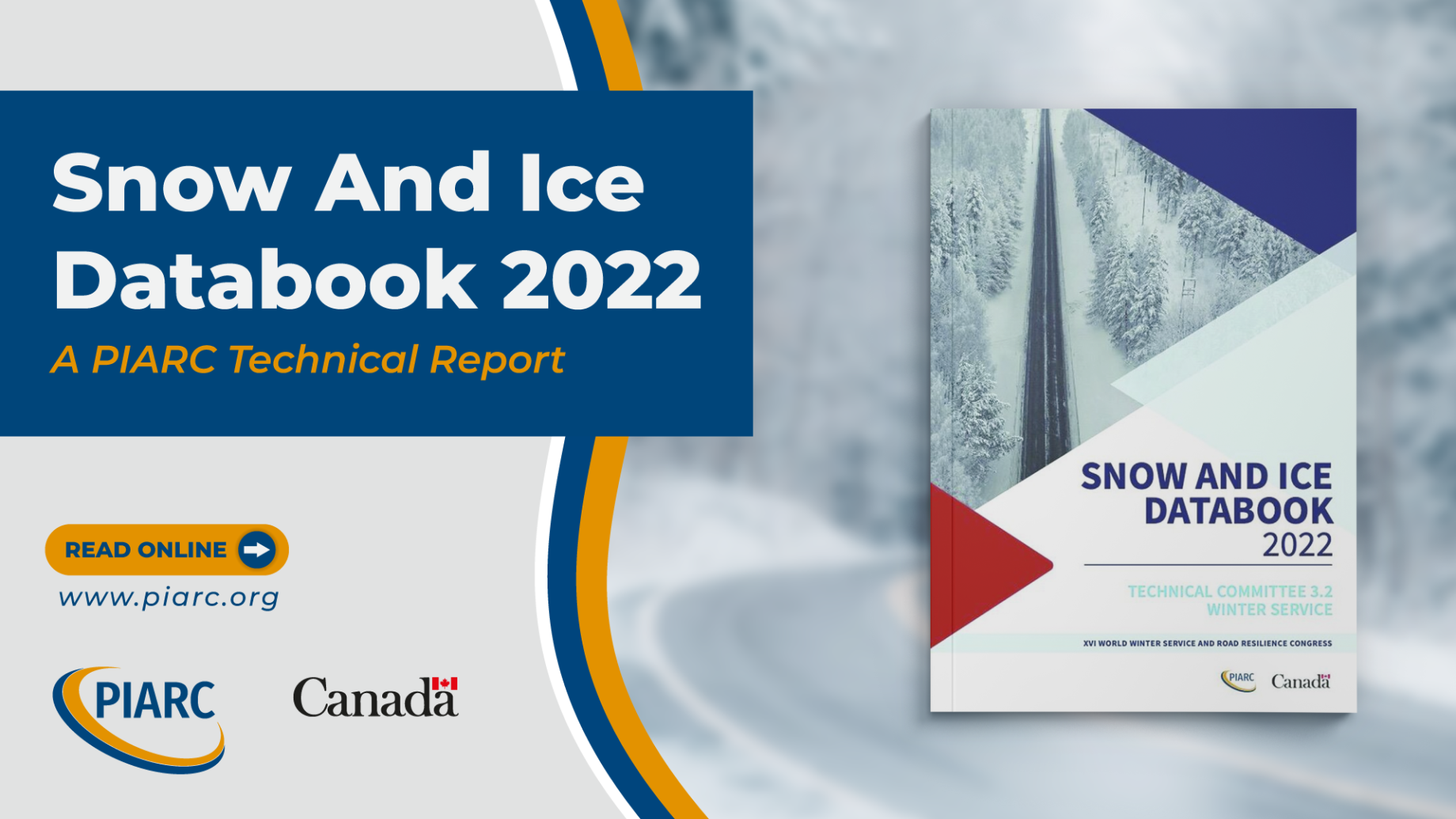 The latest edition of PIARC's Snow and Ice Databook 2022 (SIDB) collects the experience of 21 countries managing their winter service and it is now available on the PIARC website for free download. The aim of the Databook is to share data from the different participating countries in order to improve strategies and promote better practices across the globe.
The Databook has been published to coincide with the XVI World Winter Service and Road Resilience Congress, which addressed the issues related to roads in winter: traffic management, pavement conditions, de-icing agents, equipment, information to users, etc., as well as the new topic of resilience, without seasonal restrictions.
Snow and ice create risk situations that compromise accessibility and safety on the roads. The unpredictability and complexity faced by winter maintenance services are difficulties which, together with ever-increasing mobility and declining budgets, complicate the mitigation of the impact of snow and ice on roads.
The Snow and Ice Databook is updated and published every 4 years and it is usually a great success. The new fully updated edition will hopefully become a practical and user-friendly guide for all actors involved in winter service: contracting authorities, project managers, road users and all stakeholders.
---
Further information: