PIARC organizes a seminar to deepen knowledge in "Innovative approaches for Asset Management Systems"
4 November 2021
Register and participate in this international seminar organized by PIARC which will address topics such as the digitization of road assets and the implementation of ISO 55001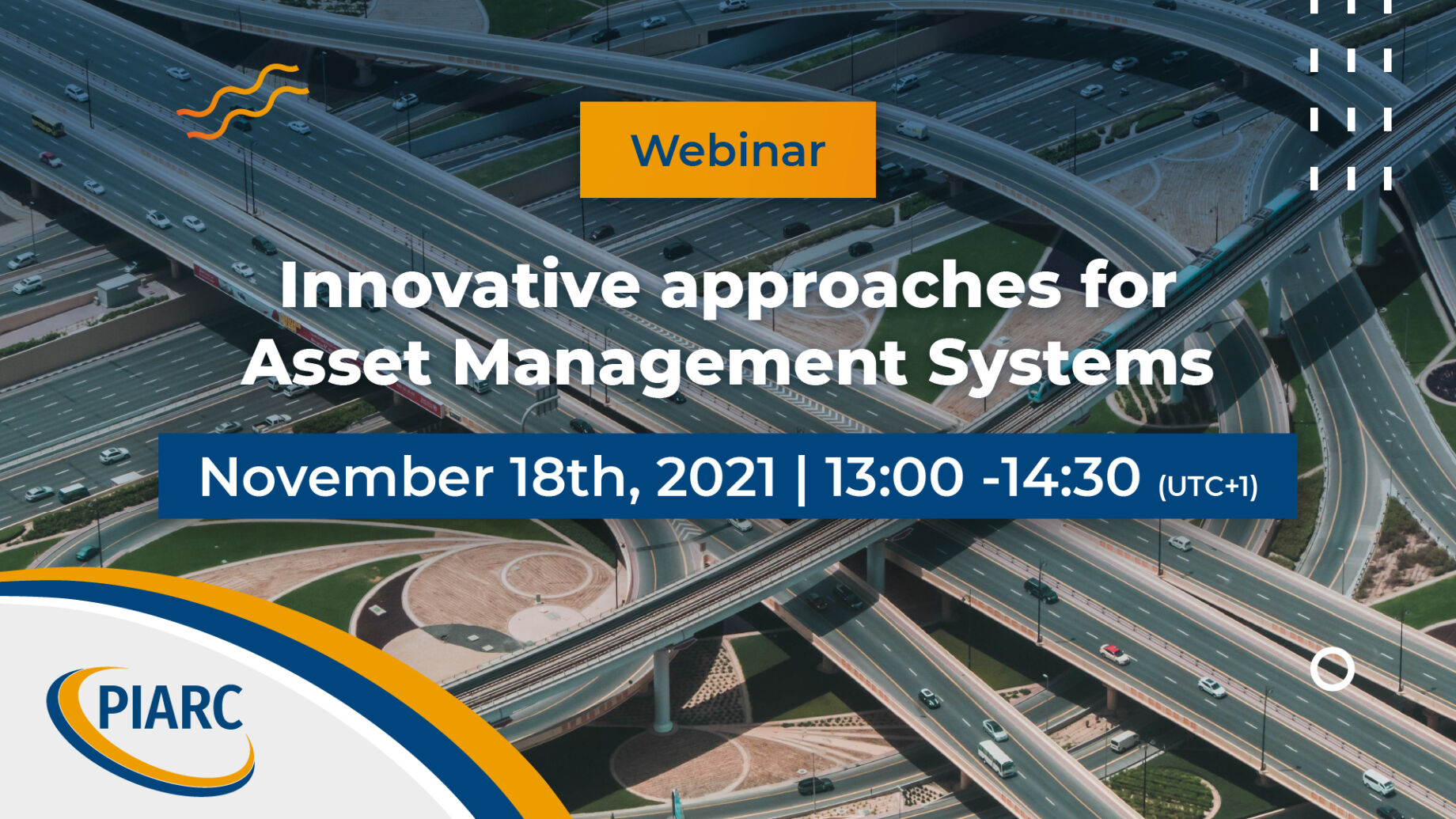 The international seminar "Innovative Approaches in Road Asset Management Systems" is organized by the Technical Committee 3.3 "Road Asset Management". During the one-and-a-half hour virtual event, the latest developments in this area will be shared. The Technical Committee 3.3 will also present its work on the implementation and integration of an asset management framework based on ISO 55001 to enable road organizations to manage their performance, risks and costs more effectively and efficiently. In this regard, efforts are being made to explore not only asset management, but also the resilience of road networks and the renewal of aging infrastructure.
The program includes, among others, presentations by Fernando Varela, Chris Knowles, Soughah Alsamahi or Natasha Blommaer, as well as a sharing session with questions and answers.
---
Programme:
13:00 – 13:05 Welcoming words and PIARC institutional presentation by Patrick Malléjacq, PIARC Secretary General
13:05 – 13:10 Introduction to PIARC Technical Committee 3.3 Asset management by Gerardo Flintsch, Chair of TC 3.3
13:10 – 13:15 Introduction to the webinar objectives by Fernando Varela
13:15 – 13:30 Implementation ISO 55001 by Chris Knowles
13:30 – 13:45 Life Cycle and Risk in asset Management by Soughah Alsamahi
13:45 – 14:00 BIM and Digitalization in Asset Management by Natasha Blommaert
14:00 – 14:25 Questions and Answers
14:25 – 14:30 Conclusions of the webinar by Fernando Varela
---
Practical information:
Date: November 18, 2021 from 13:00 to 14:30 (Paris time).
Modality: Virtual, organized from Paris
Free of charge
Language: English
Register here
---
Further information: