Register now! Air pollution, noise and climate change will be on the agenda of the next PIARC International Seminar
18 October 2021
During the international seminar, which will be held in person in the Romanian city of Cluj-Napoca and virtually from 20 to 22 October, the knowledge of PIARC's international experts will be pooled to improve the sustainability of road transport and its influence on climate change.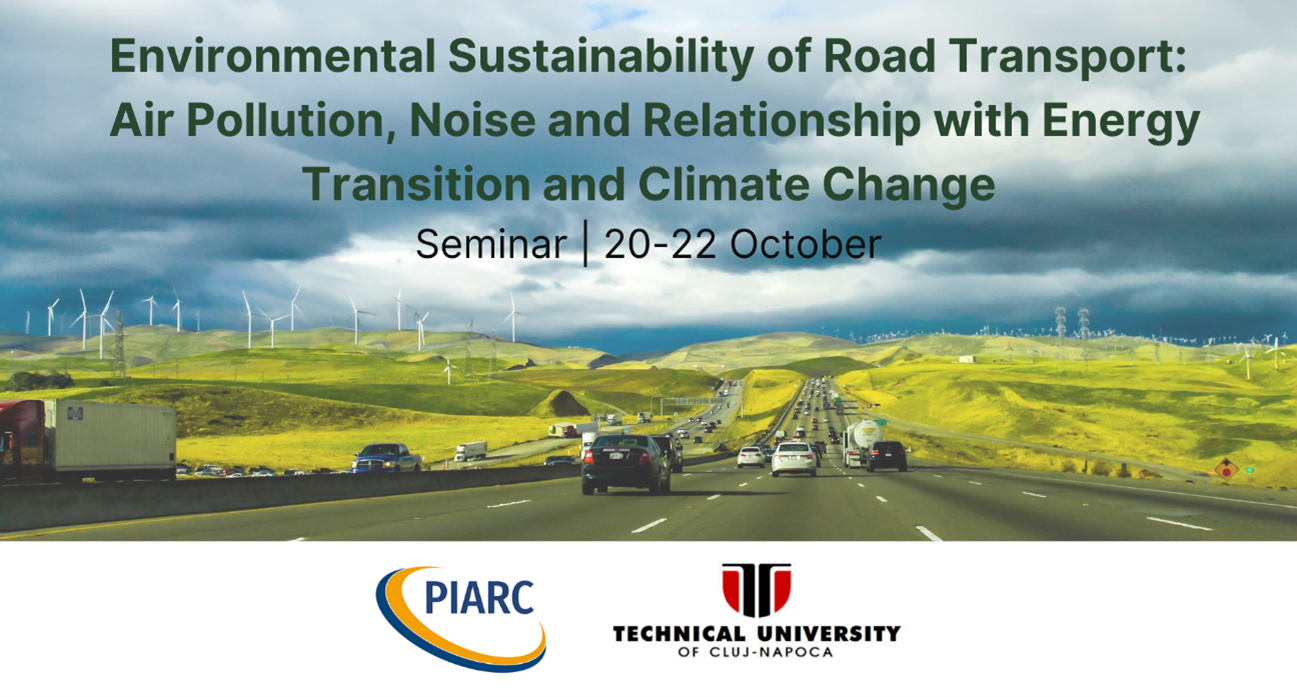 PIARC's Romanian National Committee and the Technical University of Cluj-Napoca (Romania), together with PIARC Technical Committee 3.4 "Environmental Sustainability in Road Infrastructure and Transport", are organising an international seminar to be held in the Romanian city of Cluj-Napoca and online from 20 to 22 October. The event, entitled "Environmental Sustainability of Road Transport: Air Pollution, Noise and Relationship with Energy Transition and Climate Change", aims to present the results of research, practice and experiences of experts in various fields related to the reduction of emissions in traffic operations, as well as the technical aspects related to the acoustic performance of pavements.
During the event, a special session will be dedicated to the impact of road transport on wildlife habitats. In addition, noise management issues will be addressed, as well as the influence of traffic, materials and vehicle type on climate change. An opportunity to further research and evaluate how administrations could contribute to improving air quality through the use of sensors and the implementation of mitigation measures.
---
Useful information:
Dates: 20-22 October 2021
Mode: On-site and online
Price: 150 € for face-to-face participation and 70 € for virtual participation
Languages: Romanian and English (simultaneous translation)
---
Further information: