Still on time! Join the course organized by CAF and PIARC to develop your planning and management skills applied to road infrastructure
14 October 2021
CAF, in collaboration with PIARC, is organizing a virtual course to teach the planning and management related to road infrastructure development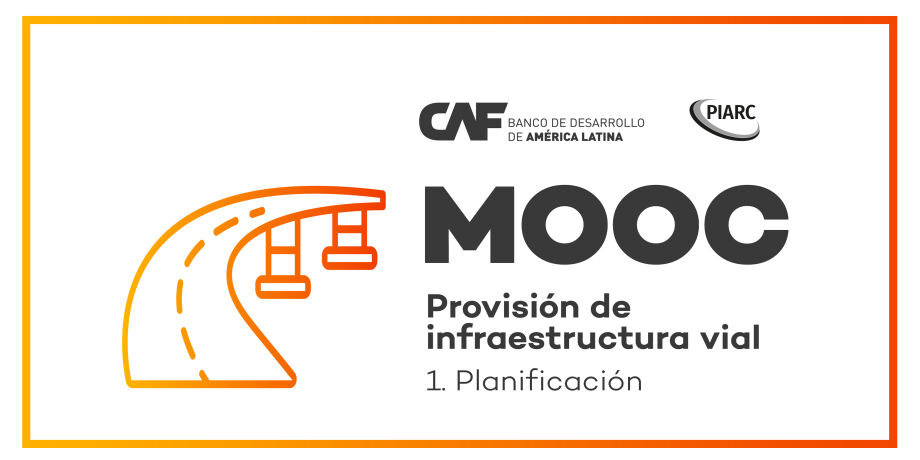 PIARC supported the Development Bank of Latin America (CAF) who is organizing a free 40-hour virtual course that will teach techniques to develop planning and management skills associated with strategic decision-making processes as well as design and implementation of public policies for the development of road infrastructure.
This is the first in a series of six courses on road infrastructure developed by CAF and PIARC. No prior knowledge of the subject is required to participate in the program. The format of the course is open, and you will have access to the content at any time, so you can progress at your own pace.
---
Course objectives
To highlight the high value of planning as a tool for optimizing expenses and improving the efficiency of the public management effort for road development.

To explain the fundamental concepts of strategic planning and results-based management.

To present the necessary instruments for an adequate planning of public policies in general and of policies oriented to road infrastructure in particular.

To show the mechanisms for the design, implementation and evaluation of public policies.

Relate each concept to the reality of Latin America and show specific examples of experiences in the region.
---
Practical information
Registration is open until December 27 here

Duration: 40 hours (to be distributed in up to 8 weeks)

Language: Spanish
Free of charge
Acknowledgements: Diploma of participation and of completion (if you wish to obtain this certificate, it will have a cost of 40 euros)
See promotional video
---
Result of a fruitful collaboration
PIARC and CAF signed a collaboration agreement in 2020. Both organisations intend to work together in the promotion and improvement of quality infrastructure in Latin America and the Caribbean, respecting the principles of sustainable development as well as regional integration. This cooperation enables the exchange of expert knowledge and the dissemination of good practices and innovative technologies in roads.
---
Further information: