A new version of the Earthworks Manual has been published!
8 April 2021
PIARC's Earthworks Manual, first launched in 2012, has gotten the most awaited update and is now available on the PIARC website.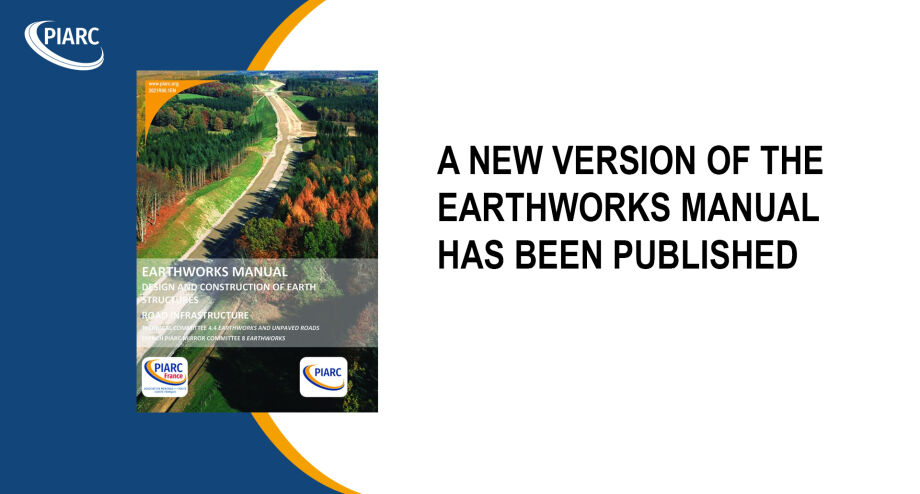 The PIARC Earthworks Manual, launched in 2012, has been produced by the relevant Technical Committee in two work cycles, 2012-2015 and 2016-2019. An updated and extended version, eagerly awaited by the experts from many countries who participated in its production and by professionals, has been released on PIARC website.
The Manual consists of several separate booklets that can be downloaded separately. In its final version, still under preparation, it will cover the following topics:
Part 1: General considerations
Part 2: Specific technical developments
2A - Materials
2A.I Natural materials - soil and rock.
2A.II Case of marginal materials
2A.III Alternative materials
2B - Treatment of materials
2C - Earthwork design and project
2D - Earthworks execution
2E - Environmental aspects
---
Learn more