PIARC experts share their knowledge around the world: events in October and November!
16th October 2020
In the coming weeks, PIARC will be present at a large number of international events to share its knowledge about roads and road transport on an international level. Save the dates!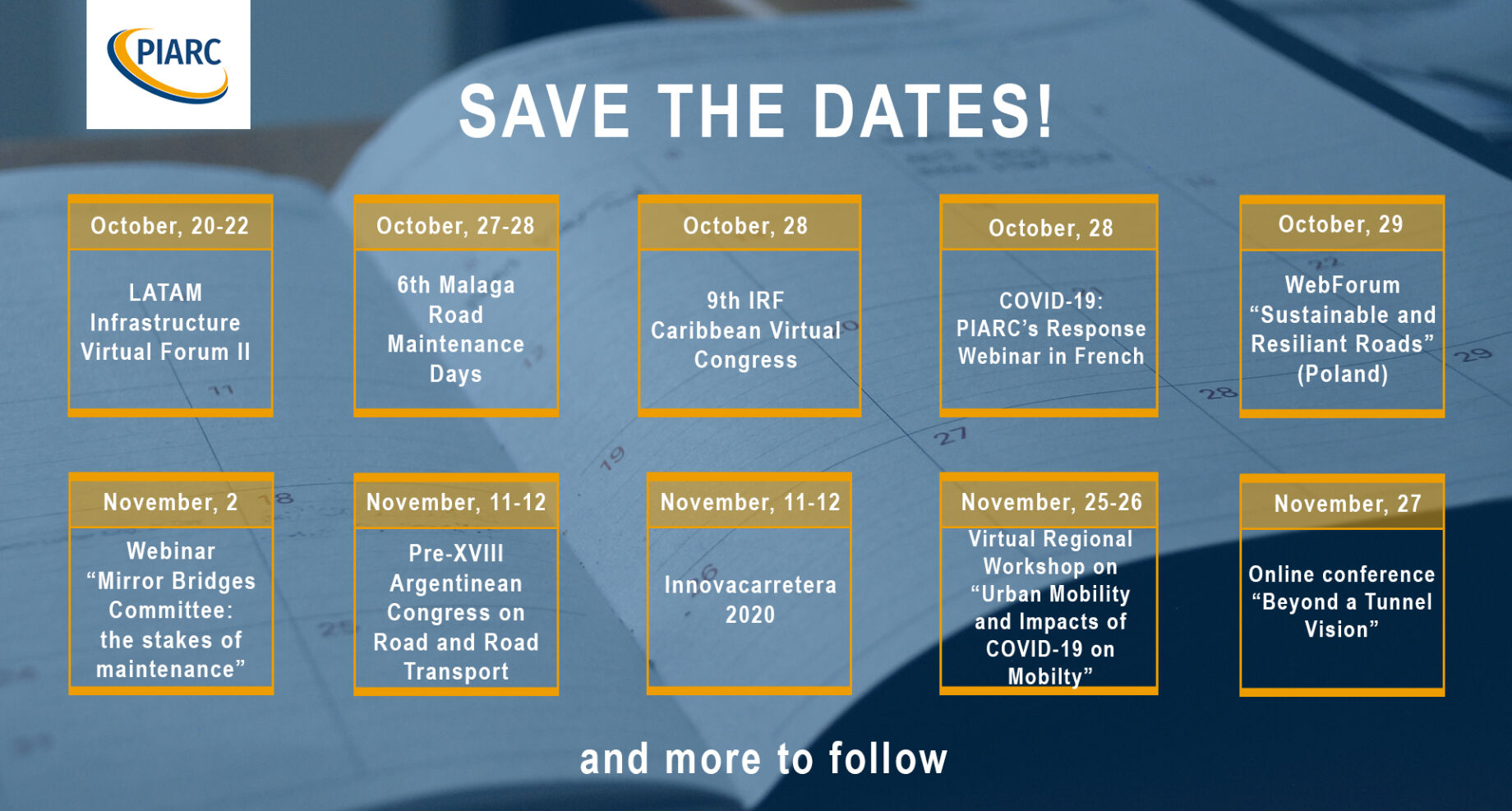 With its broad membership base and geographic diversity, PIARC's vision is to "take a leading role in sharing knowledge on policies and practices in an integrated and sustainable transportation context". PIARC is thus recognized for the quality of its productions.
In addition to its Congresses (World Road Congress and World Winter Service and Road Resilience Congresses), which are held every four years, PIARC brings together international experts on a regular basis in seminars and workshops to help its members to achieve their goals and identify best practices. In addition, PIARC, through its experts, participates in events at the international level.
A lot of exciting and interesting events are happening in the next two months, here is a list so you don't have to miss any of it:
---
Further information: