Road Safety - PIARC's commitments are acknowledged by the United Nations
5 October 2020
PIARC carries out several parallel activities on Road Safety. This work is well aligned with the United Nation's (UN) declaration for The Second Decade of Action for Road Safety.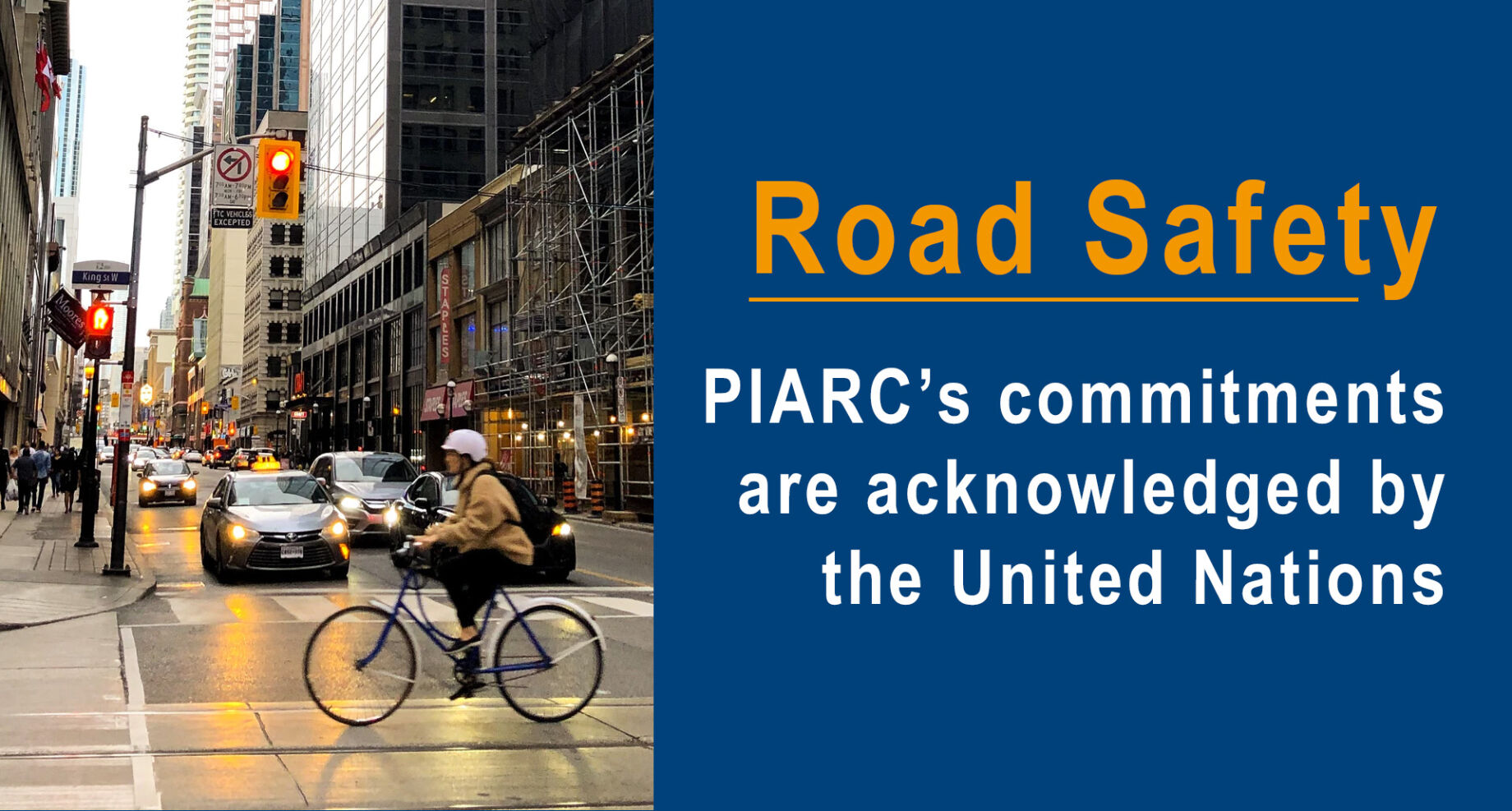 Safety is at the heart of PIARC's agenda since the first World Road Congress in Paris in 1908. Road Safety is recognised as a cross cutting issue for the 2020 – 2023 PIARC work cycle. The Association implements several actions to improve road safety worldwide on a sustainable basis, and collaborates with other international organizations within the United Nations Road Safety Collaboration (UNRSC).
PIARC Road Safety Manual, a reference highlighted by the United Nations
On 31 August 2020, the UN General Assembly has adopted a new resolution on global road safety and has proclaimed the period 2021–2030 as the Second Decade of Action for Road Safety, with the overall aim of reducing road traffic deaths and injuries by at least 50 per cent by 2030. Currently, more than 1.35 million people are killed and as many as 50 million people are injured a year, with 90% of those casualties occurring in developing countries. Road crashes are the leading cause of death around the world for children and young people between 15 and 29 years of age.
In the preamble of the new UN General Assembly resolution, PIARC Road Safety Manual is mentioned as a reference that "offers guidance on measures that can enhance the safety of roads infrastructure". PIARC is honoured that its manual is acknowledged as an important international effort on road safety.
The PIARC Road Safety Manual, available free of charge on www.piarc.org,is designed to help countries at every stage of infrastructure development to fulfil road safety objectives. After many years of diligent work led by the PIARC Technical Committee on Road Safety, this reference publication compiles the experience from different countries, includes new thinking on road safety and offers a clear argument on why adopting a Safe Systems approach is crucial for sustainable improvement of road safety.
In addition to the online manual, PIARC also has a large number of technical reports on this topic. During the 2012-2015 work cycle, the Association published 6 Technical Reports dealing with road safety issues and 5 others were published during the 2016-2019 cycle. These Technical Reports are also available free of charge on PIARC's website.
"Ten Step Plan Pilot" in Tanzania, a project funded by UN Road Safety Fund
PIARC is supporting the "Ten Step Plan Pilot" in Tanzania, a project funded by UN Road Safety Fund (UNRSF) which is seen to be a resource to support the Second Decade of Action for Road Safety (2021 – 2030). The idea of the Ten Step Plan for Safer Road Infrastructure is to establish a clear process for systems, building capacity and creating partnerships to support implementation of the UN Convention on Road Traffic and Road Signs and Signals and achievement of the UN Member States Agreed Global Targets 3 and 4 for safer new and existing roads.
---
Further information: