Read the new issue of PIARC's magazine "Routes/Roads"!
2nd September 2020
The new issue of PIARC's magazine "Routes/Roads" is now available online and in paper version.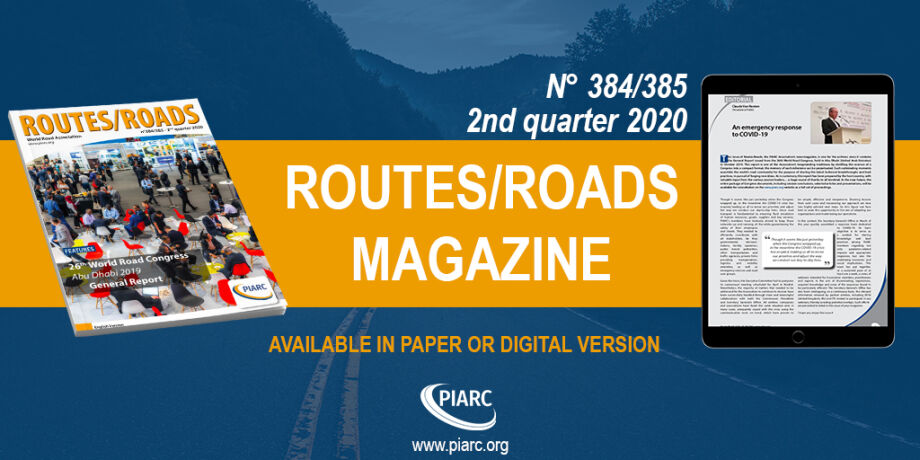 The double issue 384/385 of Routes/Roads is mainly devoted to the general report of the 26th World Road Congress, held in Abu Dhabi from 6 to 10 October 2019. 82 dense and richly illustrated pages depict the highlights of this exceptional event.
Available in paper and digital versions, it is available here: routesroadsmag.piarc.org
Routes / Roads is a quarterly news magazine. The articles present analyses or summaries, recommendations, or the state of practice in a country, on current topics of interest to the Road and Road Transport. Authors may or may not be members of the Association. Articles are peer-reviewed by PIARC Technical Committees or external experts to decide on their publication.
The subscription is offered at a rate of 60 € per year (four issues).
---
Further information: