COVID-19 Crisis - Share your experience with PIARC!
31 August 2020
How can road administrations, road operators and other road transportation organizations best deal with and manage the COVID-19 outbreak?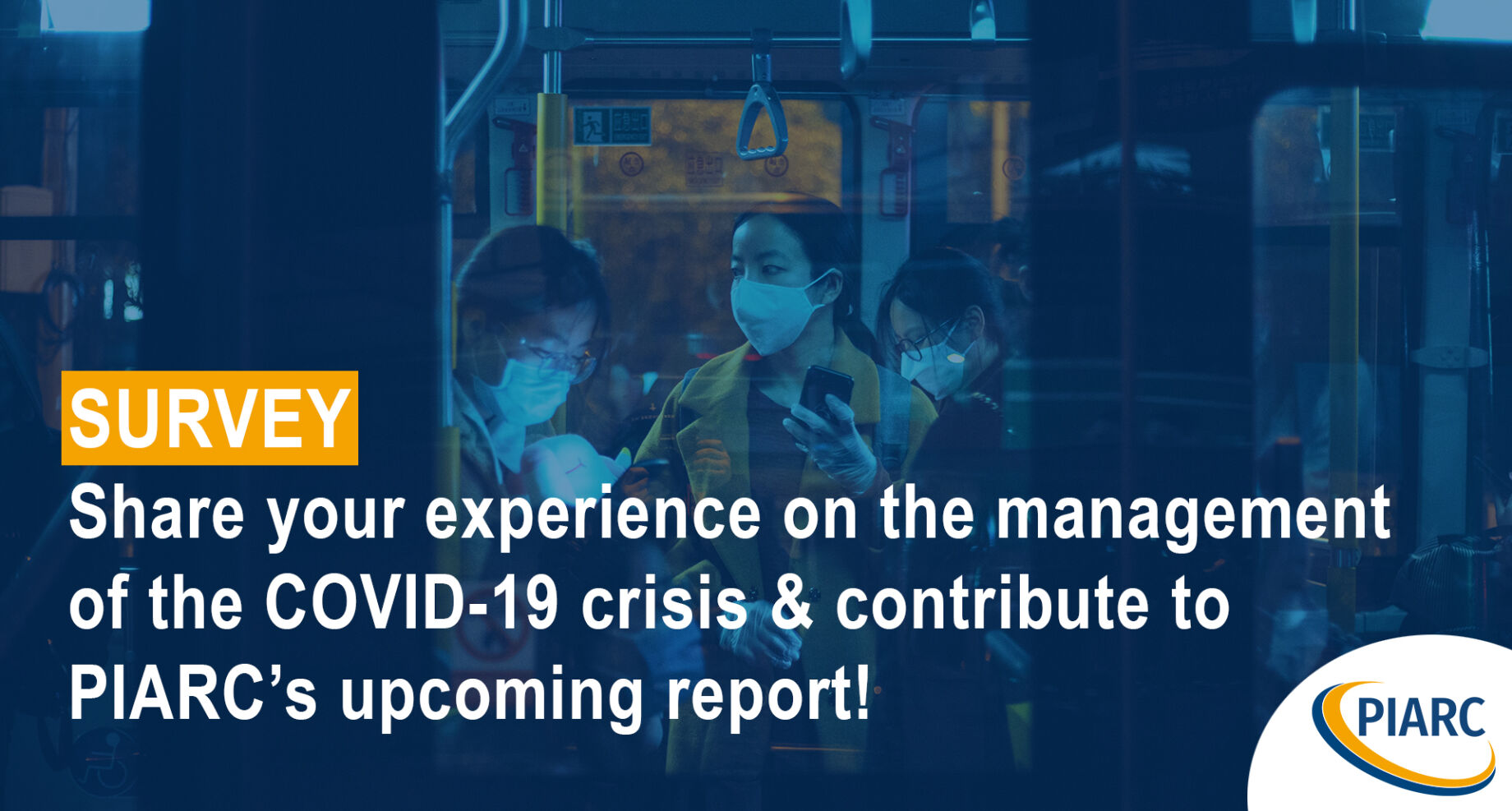 Since its emergence at the end of 2019, the COVID-19 virus pandemic is causing severe disruption of individuals' lives, of organizations, and of delivery of services across the World. Like public agencies in multiple sectors, PIARC members are affected and are taking various actions to respond. PIARC has initiated a series of actions, including more than 20 webinars and two briefing notes on the impact of COVID-19 for roads and road transport organisations. They can be found here.
Today, all road experts and practitioners are invited to share their experience and contribute to PIARC's upcoming report!
We are indeed willing to collect as many experiences as possible, on road-related topics such as Employees' and Users' Health and Safety, Impacts on Transportation of Passengers, Maintaining Activity and Business Continuity, etc. International information and best practices collected will be subject to further evaluation by PIARC experts and used in deriving recommendations on policy and practice in a PIARC report that will be made available to all.
Please fill in the survey, in English French or Spanish, available online at:
It should take no more than 20 minutes of your time.
>> The deadline for contributing is Tuesday, 15th of September. <<

Important note: PIARC does not necessarily expect you to present official policy. All the ideas and examples shared will be understood to be for illustration only. This will be highlighted in a disclaimer in our report. PIARC will not name or ever share personal details with third parties.
For any question on this survey, you can contact PIARC experts:
For more information on PIARC and its activities related to the COVID-19 pandemic, please visit PIARC website here or contact directly PIARC at info@piarc.org.