PIARC Special Projects: Open calls for proposals!
PIARC - World Road Association is launching two calls for proposals for the special projects "Road related data and how to use it" and "Overweight vehicles impacts on road infrastructure and safety" to be implemented in 2020.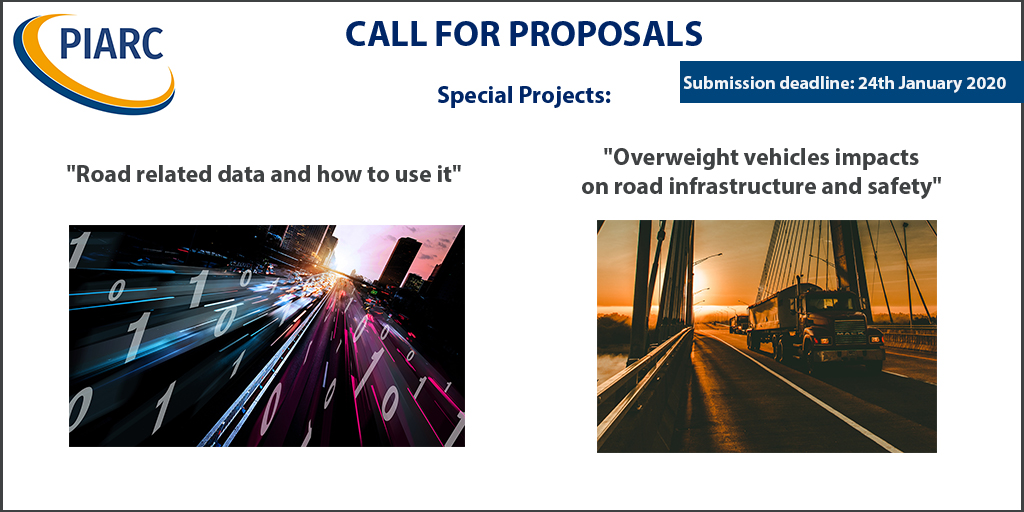 Deadline for submission: 24th January 2020.
---
More information: