Annual Summit of the International Forum of Transport (ITF): PIARC at the forefront
Leipzig (Germany), May 23 - 25, 2018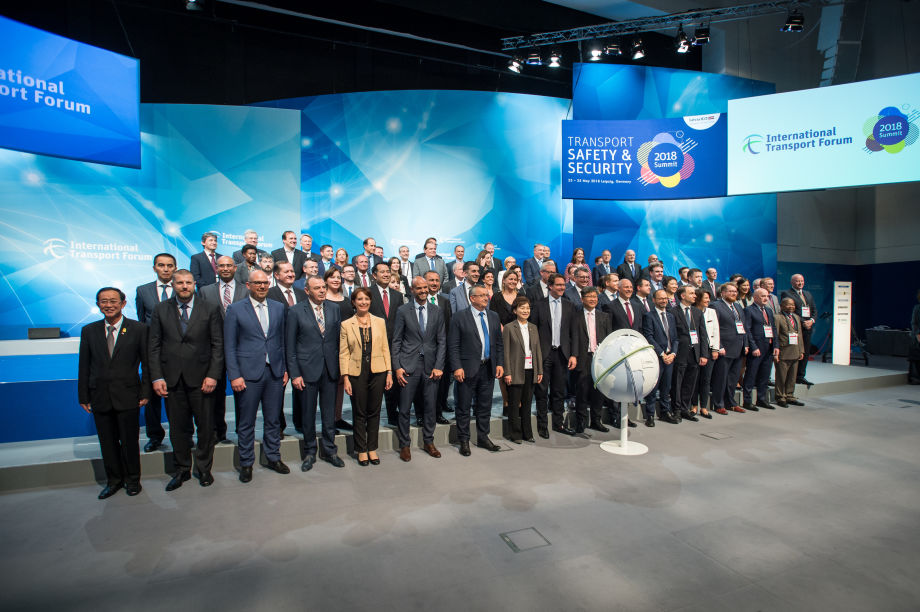 The World Road Association (PIARC) participated actively in the annual International Transport Forum (ITF) Summit, held in Leipzig, Germany, from 23 to 25 May 2018. Focusing on the themes of safety and security, which are strategic topics for PIARC, its activities were featured prominently during the event.
The ITF Summit brings together international transport stakeholders from all modes of transport, public sector, associations and the corporate world. For the World Road Association, this is a key opportunity to discuss road and road transport issues with its partners.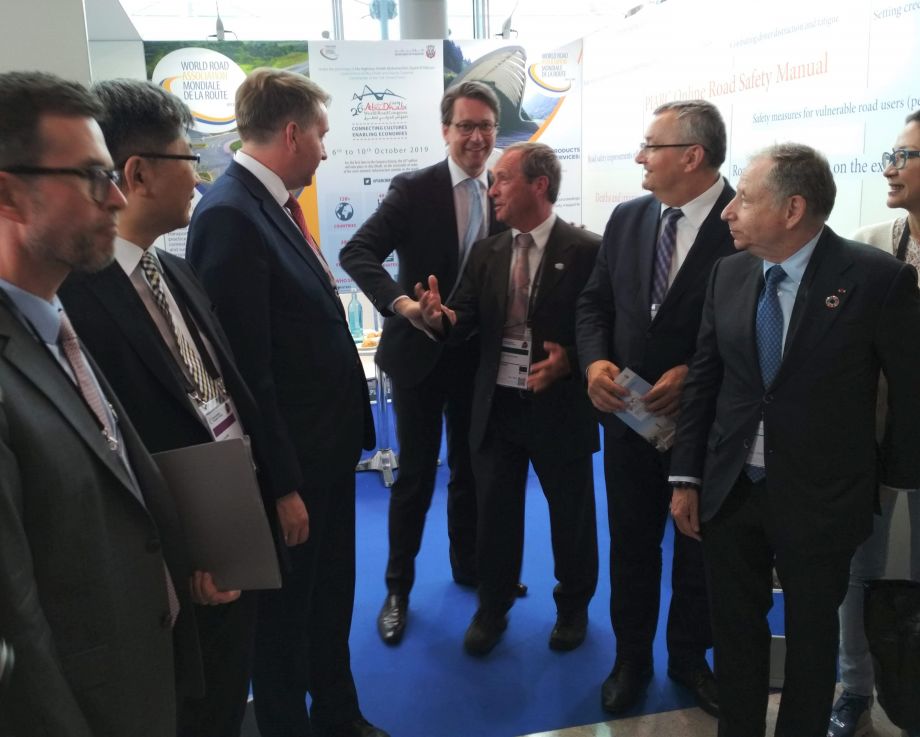 The Association has demonstrated its desire for sharing and dialogue through a pavilion where it presented the wide range of PIARC products, our key messages on road safety, as well as the next World Road Congress to be held in Abu Dhabi in October 2019 under the theme "Connecting cultures, enabling economies". PIARC was pleased to welcome Ministers Uldis Augulis (Latvia), Andreas Scheuer (Germany) and Andrzej Adamczyk (Poland), as well as Young Tae Kim, Secretary General of ITF, and Jean Todt, President of the International Automobile Federation (FIA).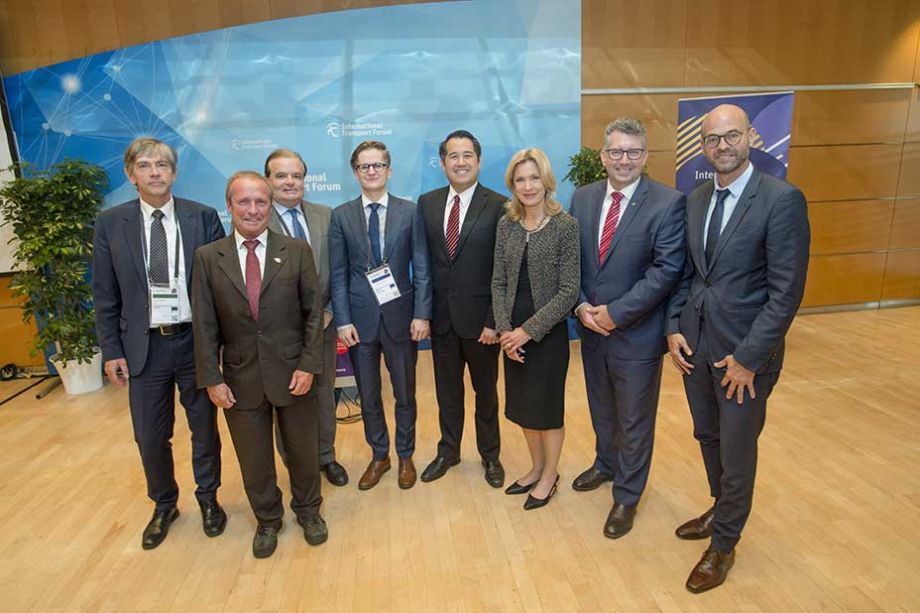 As a sign of recognition of PIARC's leading role, its President, Claude Van Rooten, was invited to attend a ministerial session on the issue "Strategic Financing of Transport Infrastructure: Ensuring Long-Term Resilience". The President was able to remind ministers of the central role of road infrastructure, maintenance and maintenance needs and discuss current and future financing models. "The maintenance and upkeep of this asset, as well as long-term strategies for resilience and financing, must be our foremost concern," he said.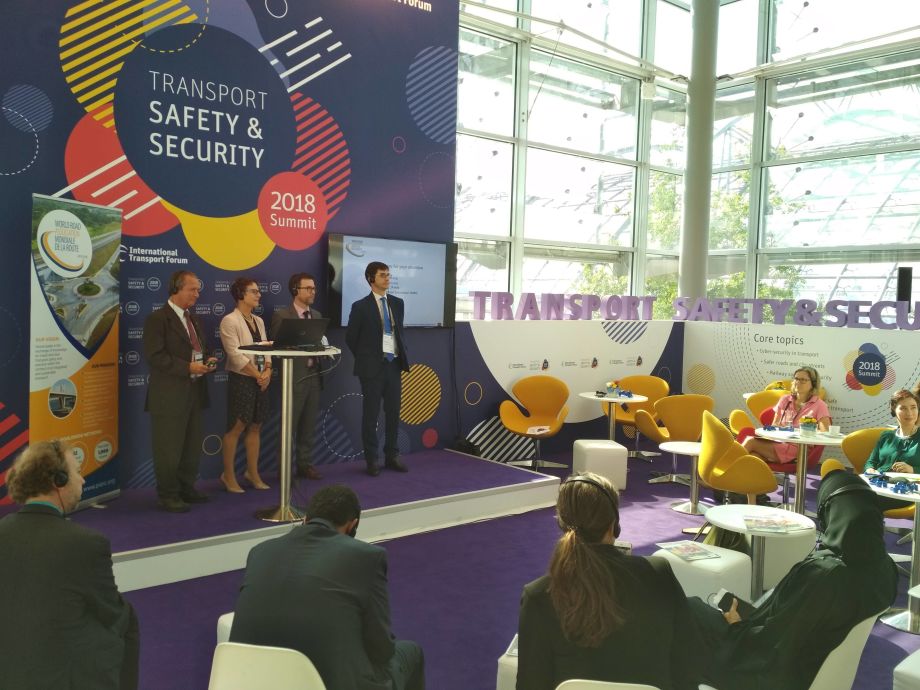 In addition, PIARC President, Secretary General, Technical Director and Technical Advisers presented the many PIARC road safety products, including the online manual, during an Open Stage Café organized by the ITF.
On the occasion of this Summit, PIARC also organized, for the first time, a workshop with its international partners such as the World Bank, UN ECE, WHO, among others. This made it possible to discuss together common actions and topics and possible cooperation activities, to best meet the needs of the road and road transport community. This analysis will be used among others for the development of the Association's next 2020 - 2023 Strategic Plan, which will be presented to the Association's Executive Committee and Council, whose next meetings will be held in October 2018 in Yokohama (Japan).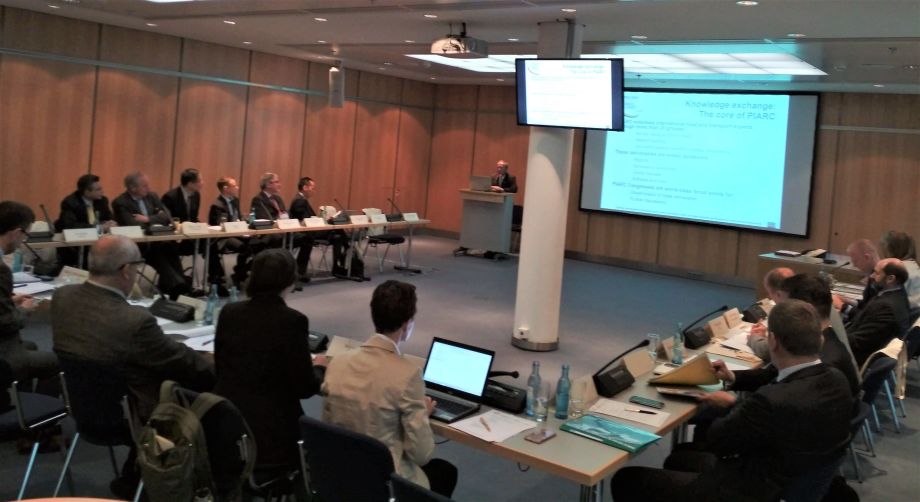 The declaration signed by the ministers on the occasion of this ITF Summit underscores the importance of the exchange of practices at the international level, which is precisely the mission of the Association. PIARC will thus not miss the next edition of the ITF Summit, to be held from 22 to 24 May 2019 in Leipzig (Germany) under the theme "Connectivity for Regional Integration".
---
Video interview with Claude Van Rooten, President of PIARC:
---
Presentation of the PIARC On-line Road Safety Manual at the ITF Summit:
---
Further information: