Road safety: PIARC at the heart of international initiatives
Leipzig (Germany), 23-25 May 2018
The World Road Association (PIARC) will participate in the annual summit of the ITF in Leipzig, Germany, held in Leipzig, Germany, from 23 to 25 May 2018. This year's topic is "Transport Safety and Security". In addition, the President, the Secretary General, the Technical Director and the Technical Advisers of PIARC will present the Association's online manual on Road Safety next May 25th at 9:30 am during the FIT's Open Stage Café. PIARC will also be present with a stand that will showcase the wide range of products of the Association, as well as the upcoming World Road Congress to be held in Abu Dhabi in October 2019.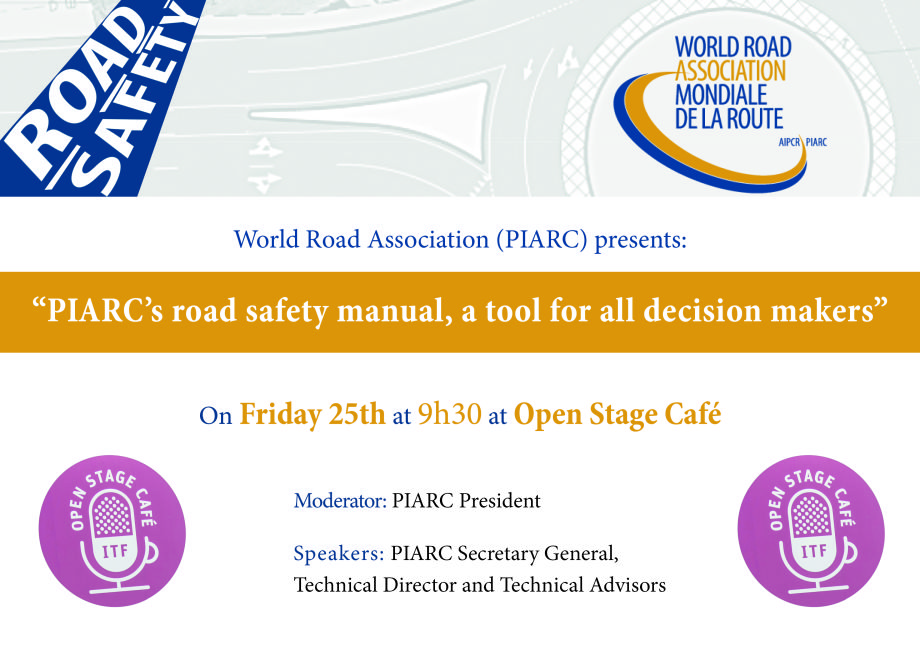 The ITF Summit gathers major players in all modes of transport including public sector stakeholders, associations and companies. For the World Road Association, it is an excellent opportunity to work on issues related to roads and road transport with its partners.
PIARC welcomes the UN General Assembly resolution on road safety
The World Road Association decided in 2011 to support the United Nations Decade of Action on Improving Global Road Safety. This commitment is recognized globally, as the resolution A/RES/72/271 "Improving Global Road Safety" adopted by the United Nations on 12 April 2018 refers to the PIARC Online Manual on Road Safety.
Indeed, the Association, besides the online manual, has developed numerous reports, state-of-the-art and seminars on this subject. They are available free of charge to anyone who wants to contribute to the fight for road safety. The new Strategic Plan of PIARC continues this effort and dedicates two Technical Committees to the development of road safety knowledge.
---
Further information: