V International Seminar on Bridges Rehabilitation and Sustainable Technology in Bridges PIARC 2018
Campeche, Mexico, April 19th to 21st 2018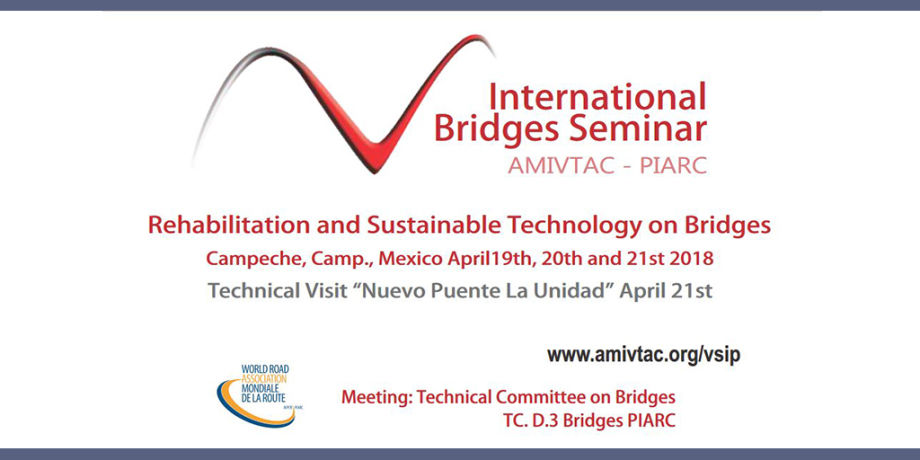 Technical Committee D.3 (Bridges) of the World Road Association (PIARC) and the Mexican Association of Land Roads Engineering (AMIVTAC) in support of the Ministry of Communications and Transportation (SCT), the Board of Iberia and Iberoamerican Highway Directors (DIRCAIBEA) and the AMIVTAC Bridges Committee organise the International Seminar of Bridges which will take place in Campeche (Mexico) from 19th to 21st April.
Topics related to the conservation and rehabilitation of bridges will be discussed by renowned national and international experts, as well as topics related to the use of sustainable technologies in the engineering and construction of bridges.
The seminar will be conducted in English and Spanish, with simultaneous translation available.
---
Further information: