Together, let's improve the World Road Association's Routes/Roads magazine!
Which content do you think is the most interesting? Which sections would you like to see in the magazine on a regular basis? Please take four minutes to take part in the online satisfaction survey. We are interested in what you think!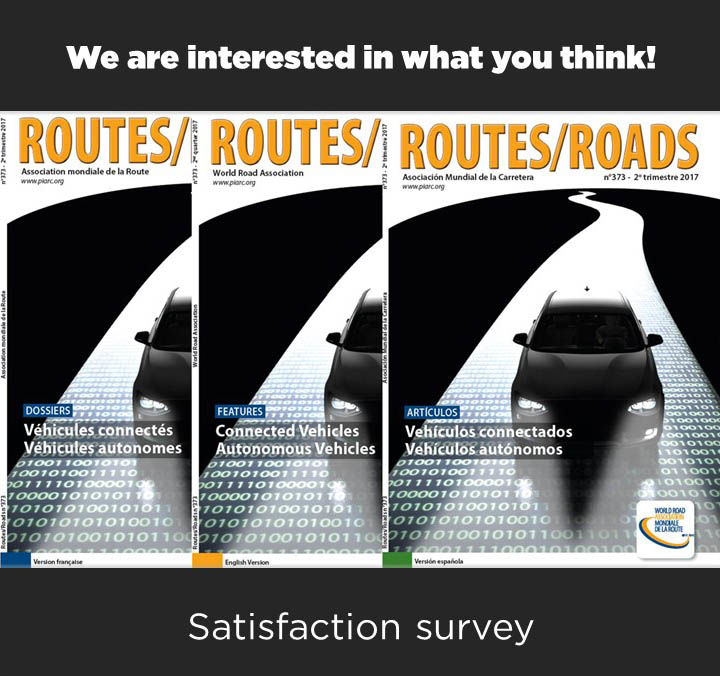 Routes/Roads is the World Road Association's quarterly info magazine featuring analyses, summaries, recommendations and details of practices in a particular country on topical issues to do with roads and road transport.
After more than 30 years and 370 issues, the Routes/Roads team is currently thinking about the magazine's format, the relevance of its articles and the way it is distributed - all within the framework of the World Road Association's new communications and promotions strategy. Whether you're a loyal reader of the magazine or somebody who just dips into it occasionally, we would like to ask you to take a few minutes and fill in this completely anonymous questionnaire:
The survey will close on 25 August 2017. Your opinion is very important for helping us to improve your magazine.
---
For further information: