Experts from all over the world will share experiences on winter service at the international conference organized by PIARC in Argentina
Mendoza (Argentina), 27 - 30 June 2017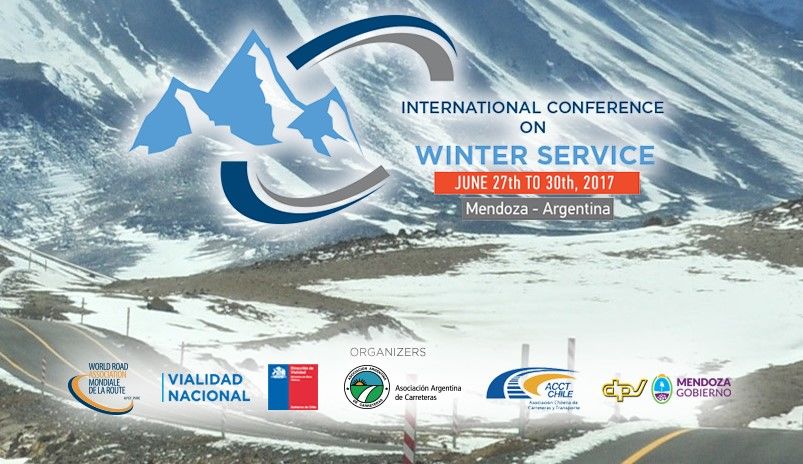 The World Road Association (PIARC)'s Technical Committee B.2 "Winter Service" in conjunction with the Argentine National Roads Bureau, the Chilean National Roads Bureau, the Argentine Roads Association and the Chilean Road and Transport Association organize an International Conference on "Winter Service" in Mendoza (Argentina), from June 27th to 30th 2017.
During the conference, international experts will deliver presentations that will cover issues related to anti-ice and snow removal strategies, information and early alert systems, service level, work in high-mountain and international border areas, as well as solutions for winter roads service in urban areas.
The event will be an excellent opportunity to exchange knowledge and experiences for international, national, regional and municipal authorities as well as professionals, technicians, consultants, researchers, teachers, university students and professionals involved on winter road services.
In conjunction with this workshop, PIARC's Technical Committee B.2 will hold its third meeting in Mendoza. PIARC experts will be able to progress their reports and continue preparing the XVth International Winter Road Congress, which will take place in February 2018 in Gdansk (Poland).
---
For further information and registration: