Snow and ice databook, 2010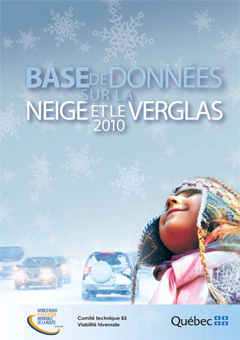 Varying in intensity and duration, winter remains a season of unpredictability and extremes.Road network managers facing the rigours of winter must continually adapt their services to ensure the safety of road users, maintain accessibility and ensure the network is maintained to acceptable standards.
The third edition of the Snow and Ice Databook 2010 serves as a valuable reference for stakeholders involved in winter maintenance activities.It describes the practices and experience of 25 countries specialised in the area of winter maintenance.
Within each country report there is an overview of the country with respect to its demographics, political organisation, length and characteristics of its road network, the intensity and nature of the traffic and, of course, the climatic characteristics.These are all elements which must be taken into account when analysing, comparing and putting the information provided in this compendium into perspective and which are essential to gaining a better understanding of the practices employed in each country.
Subsequent chapters detail each country's winter road management standards, its organisation and operation of winter maintenance, snow and ice control measures, traffic safety and the provision of information to users.
Also presented is the on-going research and commitment to continuous improvement demonstrated by each country, including the evaluation of new approaches, new techniques, the development of new tools and the ongoing re-examination of practices which constitute a dynamic response to the challenges of operating and maintaining a network during winter.
Information sheet
Date: 2010
Author(s): CT B.5. Viabilité hivernale / TC B.5. Winter services
Domain(s): Road Network Operations / Winter Service
PIARC Ref.: 2010R03EN
Number of pages: 223