Road Safety Manual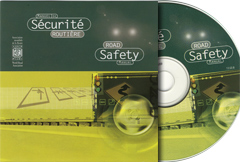 After six years of diligent work led by the PIARC Technical Committee on Road Safety, this reference publication compiles the experience from different countries; it presents state-of-the-art information and guidance for the design and operation of road infrastructure in order to increase road safety.
This manual is split in four parts:
Part 1 is an introduction to Road Safety and gives an overview of the problem. It is designed to help transportation professionals better understand the potential, as well as the limitations of available solutions;
Part 2 describes the complete road safety improvement process, from data collection to the impact of solutions that are available for implementation;
Part 3 covers the main technical characteristics of the road infrastructure and the relationship to human factors;
Part 4 reviews different aspects of technical studies of safety analysis.

A CD-ROM has been designed to complement the use of the book. In addition to the text, it contains several automated formula calculators to facilitate application of the different concepts presented in the Manual.
The printed version of this manual produced with Route 2 Market Limited, a sister company of Route One Publishing Ltd the publisher ITS International and World Highways magazines, is out of print.
The CD-Rom can be purchased from the Association.
Information sheet
Date: 2004
Author(s): Comité technique 13 Sécurité routière / Technical Committee 13 Road Safety
Domain(s): Road Safety
PIARC Ref.: 13.03.B - Manuel de sécurité routièreEN
Number of pages: 603