Asset management practice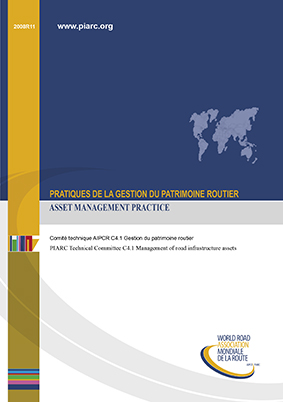 Road Asset Management is a more developed approach to the task of steadily improving the satisfaction of road stakeholders. It enables road administrations to better optimise outcomes. It also incorporates the concept of business excellence in relation to both results and enablers. The objective of this report is to help road administrations with implementation of the Asset Management approach for management of road networks.
The report contains some arguments and practical recommendations for implementation of Road Asset Management. Highlights from asset management implementation in fifteen different countries (developing, in transition, developed) are described and some common trends requiring observance have been identified.
Information sheet
Date: 2008
Author(s): Comité technique 4.1 Gestion du patrimoine routier / Technical Committee 4.1 Management of Road Infrastructure Assets
Domain(s): Road Assets Management
PIARC Ref.: 2008R11EN
ISBN: 2-84060-211-3
Number of pages: 163