Review of the growth and development of recycling in pavement construction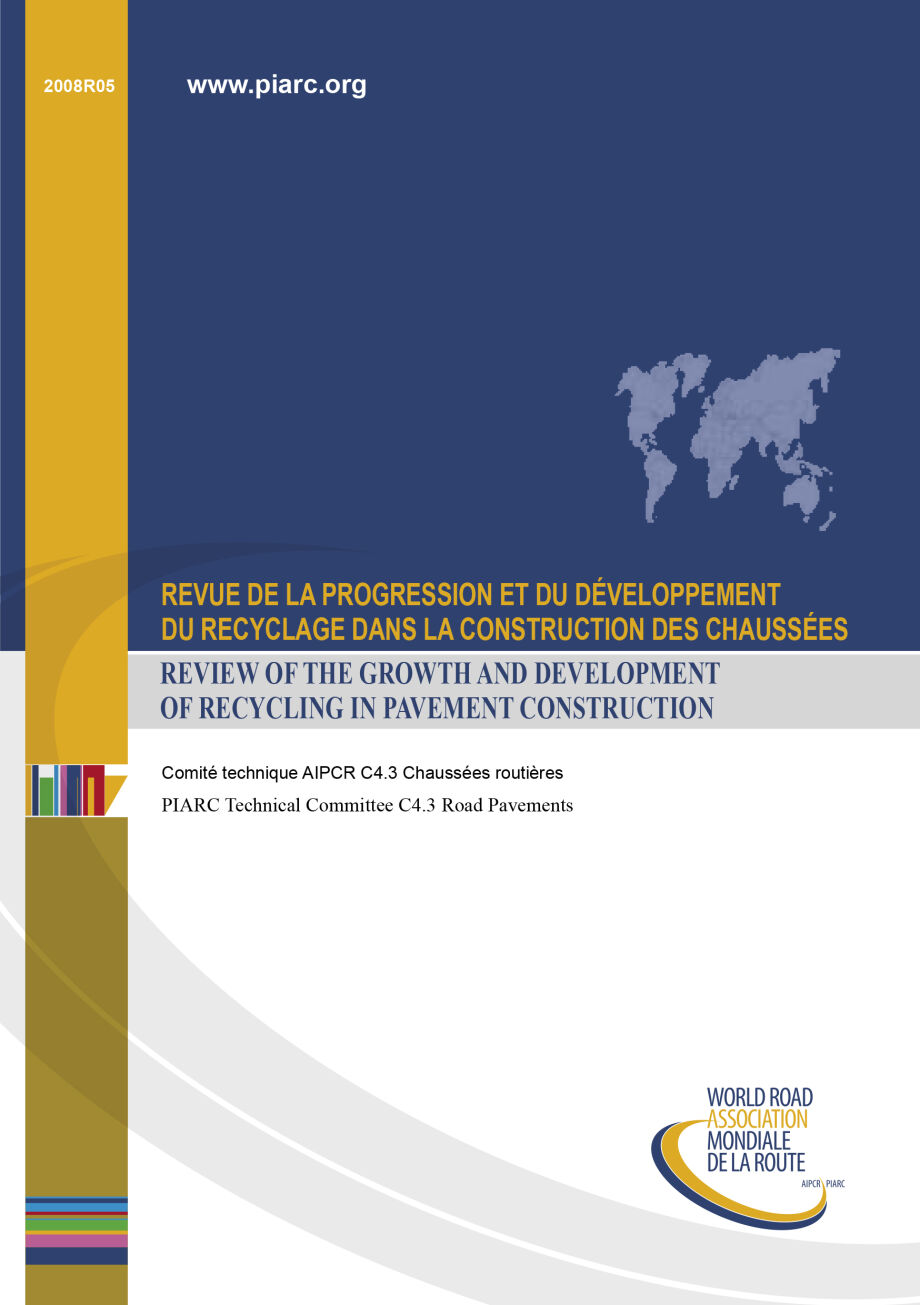 This report presents an overview of the use of recycling techniques in pavement construction in many countries. It highlights the barriers to recycling and describes systems and approaches that assist in overcoming these barriers.
The incentives that are discussed are related to client awareness, appropriate technology, the benefits of recycling from an environmental and economic point of view and the implementation of regulatory and legislative measures.
The report contains an appendix including indications on the adopted standards and policies in several countries and a diversified set of fruitful experiences of pavement materials recycling.
Information sheet
Date: 2008
Author(s): Comité technique 4.3 Chaussées routières / Technical Committee 4.3 Road Pavements
Domain(s): Environment / Road Assets Management / Road Pavements
PIARC Ref.: 2008R05EN
ISBN: 2-84060-205-9
Number of pages: 203