Rural Roads: Pillars of Rural Development - Case Studies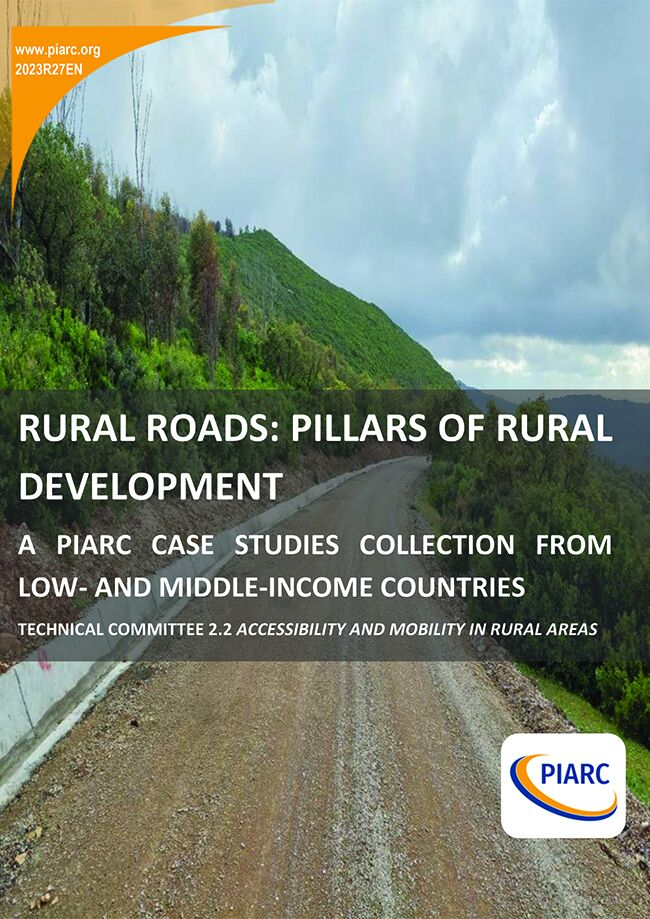 The report "Rural Roads: Pillars of Rural Development - Case Studies in Medium and Low Income African Countries" produced by the World Road Association's Technical Committee 2.2 Rural Accessibility and Mobility, is a relevant study that highlights the crucial importance of rural roads for the development of rural areas in Africa. Focusing on medium- and low-income countries such as Tunisia, Burkina Faso, Morocco, Niger, Côte d'Ivoire and Mali, the report specifically examines the impacts of rural roads on socio-economic development in each of these countries.
The report also highlights the challenges facing rural roads in these countries, including lack of investment, lack of maintenance and difficulties in accessing the necessary resources. These challenges are often encountered in many rural areas around the world and hamper the potential for economic and social development in these areas.
All in all, this report is an important contribution to raising awareness of the issues surrounding rural roads in Africa, and offers concrete solutions for boosting rural development by improving road infrastructure in the countries studied. It highlights the importance of accessibility and mobility in rural areas, and underlines the need to adopt integrated and inclusive approaches to meet the challenges facing rural areas in terms of transport and road infrastructure.
Information sheet
Date: 2023
Author(s): Comité technique / Technical Committee / Comité Técnico 2020-2023 2.2 Accessibilité et mobilité en milieu rural / Accessibility and Mobility in Rural Areas / Accesibilidad y movilidad en áreas rurales
Domain(s): Rural Roads
Type: 2023R27EN - Case studies
PIARC Ref.: 2023R27EN
ISBN: 978-2-84060-812-7
Number of pages: 46