Forensic Engineering for Structural Failures - Technical Report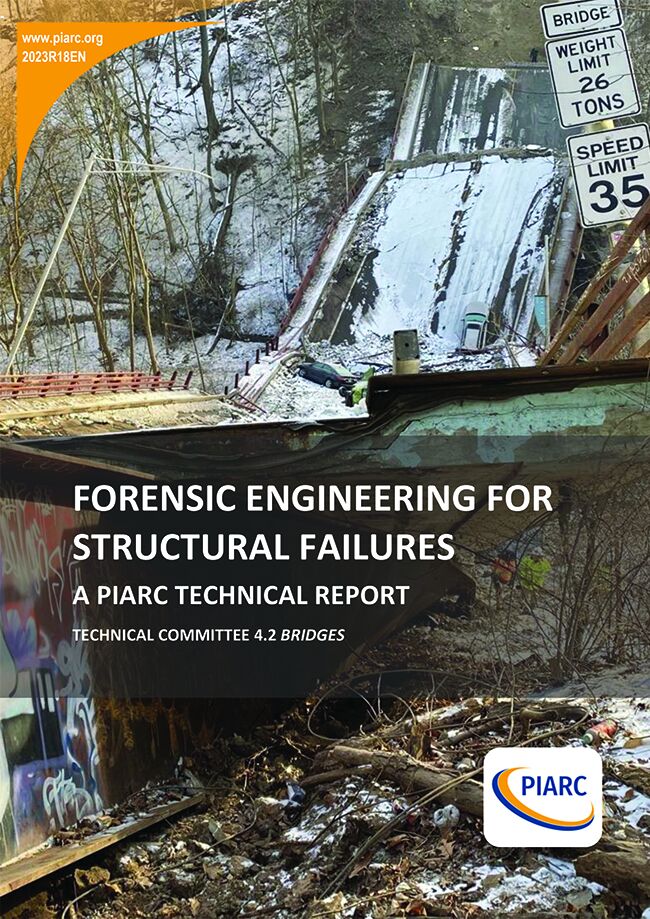 When a bridge collapse occurs, engineers investigate the cause of collapse to identify how design, materials, workmanship, and/or overloading affected structural performance. In this meaning, forensic engineering plays an important role in improving the safety of bridges. Engineers learn from the results of forensic engineering investigations and make improvements to the requirements of design, construction, and maintenance in order to prevent these tragedies from reoccurring.
As a result, there is interest in how these tragedies are investigated and how lessons learned are identified and implemented. The engineers investigating these failures generally have two primary objectives, (1) determine the probable cause of the failure with a high level of confidence, and (2) clearly communicate that cause so that it is well understood by both the well-informed and non-technical audiences.
The objectives of this report were to provide guidance to practicing bridge engineers on the elements that make up and the factors that influence a competent forensic investigation, and on how lessons learned from a forensic investigation are identified and communicated. It is TC 4.2's expectation that this report will be used to as a reference for experienced engineers, and as an introduction to forensic engineering for a bridge engineer who has yet to participate or conduct a failure investigation.
One overarching conclusion from the information collected was that bridge failure is rare, and the circumstances associated with bridge failures are too diverse to make possible the establishment of a detailed formal process.
Recommendations were drawn from the findings and conclusions of the report. Bridge owners are recommended to maintain a comprehensive file of information on each bridge (bridge file) in their inventory, establish and maintain a centralized database of those bridge files, and to regularly archive and communicate the results of forensic engineering investigations. Understanding the broader value of the information collected, it was recommended to PIARC to continue to collect and share case studies of failure investigations.
Information sheet
Date: 2023
Author(s): Comité technique / Technical Committee / Comité Técnico 2020-2023 4.2 Ponts / Bridges / Puentes
Domain(s): Road Assets Management / Road Bridges
Type: 2023R18EN - Technical Report
PIARC Ref.: 2023R18EN
ISBN: 978-2-84060-790-8
Number of pages: 191