A Fact Finding Review of Performance Specifications in 2002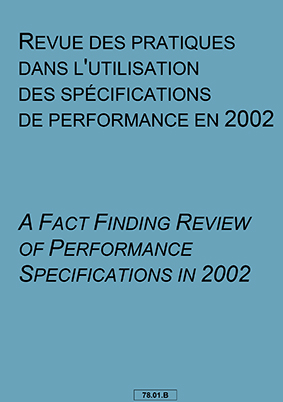 This document is an awareness-raising review of the current state of the art for performance specifications.
It provides insight into three important areas of performance specification and presents the responses to an international questionnaire on the subject. The three important areas of discussion are
appropriate definition;
initial and whole life cost implications, and
the use of warranty periods in the procurement contract.
Information sheet
Date: 2003
Author(s): Comité technique 7/8 Chaussées routières Technical Committee 7/8 Road Pavements
Domain(s): Road Assets Management / Road Pavements
Type: Bilingual English-French, published in 2003
PIARC Ref.: 78.01.BEN
ISBN: 2-84060-152-4
Number of pages: 48