Limits of use of natural soils, specifications and controls in earthworks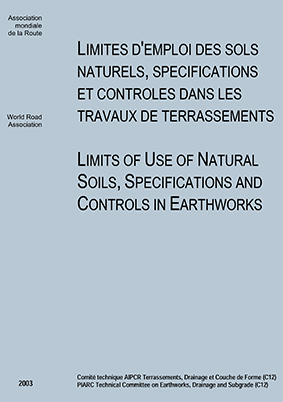 During 2000-2003 C12 activity, it was decided to be interested in the limits of use of the soils in the earthworks through the various Member States of the committee and simultaneously to analyse the control methods developed to guarantee the good completion of the work.
C12 has considered interesting the mutual knowledge of gathered experiences, although difference of national contexts does not permit easy, direct transposition of the progresses from one country to another. Nevertheless this exchange, as much as possible based on history cases, must open improvement possibilities of engineering in front of the challenge laid by the justified, but stronger and stronger constraints to protect environment of the projects. To concentrate our thought, this survey does not include waste and by-products problematic re-use.
This report presents the results and proposes conclusions in the form of orientations likely to bring progress from the point of view of improvement of the practices with respect to the sustainable development.
Information sheet
Date: 2003
Author(s): Comité technique 12 Terrassements, Drainage, Couche de Forme / Technical Committee 12 Earthworks, Drainage, Subgrade
Domain(s): Road Pavements / Road Earthworks
Type: Bilingual English-French, published in 2003
PIARC Ref.: 12.12.BEN
ISBN: 2-84060-141-9
Number of pages: 172