It´s All About People – Defining and Promoting Diversity and New Talent Management - Technical Report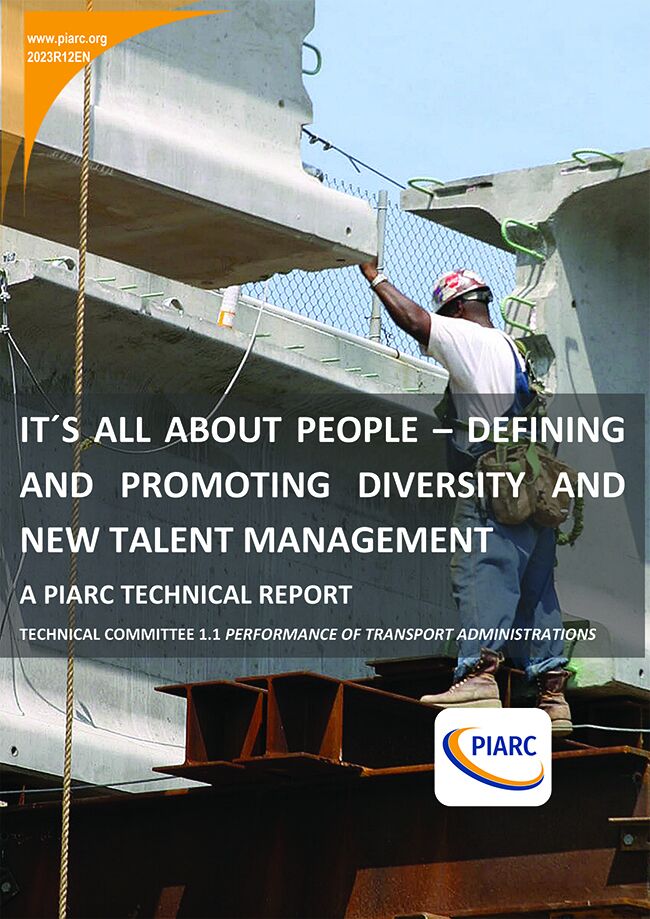 Market dynamics within the transportation sector, and more specifically, emerging and disruptive technological advancements, have necessitated that Transport Administrations critically review how they proactively manage their unique organisational skills and capabilities in order to better serve current and future customer needs.
The purpose of this technical report was to investigate how Transport Administrations managed diversity and talent management within their organisations, encompassing Transport Administrations from countries at all stages of development. This study sought to establish issues and approaches for promoting diversity, as well as approaches for talent management within Transport Administrations.
Diversity refers to multiple factors, experiences, cultures, and physical attributes that influence interactions within a community and that might represent disadvantages in achieving personal, professional, and community opportunities. Talent management is the systematic attraction, identification, development, engagement, retention, and deployment of new talent and key competences.
Methodologies engaged to collect data under this topic included a review of existing literature, a series of virtual Round Table discussions with representatives from the transportation sector, an online survey questionnaire, five case studies on new talent and key competencies for Transport Administrations, as well as nineteen case studies on the management of diversity by Transport Administrations.
Some of the primary findings identified with reference to diversity and talent management:
It was found that not all countries dealt with the same dimensions of diversity. However, gender, ethnicity, and disability were the most prevalent dimensions of diversity that organisations concerned themselves with, which was informed by each country's employment equity laws and legislation
Whilst different countries might analyse the same dimension of diversity, there were instances where the interpretation differed significantly, which was influenced by the socio-economic and geopolitical nuances of the various countries
The strongest motives for managing diversity were that it has been shown to improve overall performance, innovation, trust environment, customer orientation, value perception, connected thinking and problem-solving capabilities
When it comes to both diversity and talent management, the performance management axiom of "You can't manage what you can't measure" was found to be more than relevant, across the entire organisation and monitored at each rung of the organisational hierarchy
There is an inherent intersectional relationship between the various dimensions of diversity, which require proactive strategies aimed at creating an inclusive culture and enabling work environment, complimented by organisational policies that deal with the spectrum of inherent biases
It was found that diversity enables the achievement of capturing new talent, which is a primary objective of talent management. Both diversity and talent management are a critical HR (Human Resource) capability
Perceptions of an organisation's brand are key considerations for the attractiveness of that organisation and talent tends to align themselves with organisations that have values that compliment theirs
Management commitment, accountability, and leadership are critical to any initiatives undertaken by an administration to address diversity and talent management issues.
Information sheet
Date: 2023
Author(s): Comité technique 1.1 - Performance des Administrations routières Technical Committee 1.1 - Performance of Road Administrations
Domain(s): Road Policies / Governance of Road Authorities
Type: Technical Report
PIARC Ref.: 2023R12EN
ISBN: 978-2-84060-773-1
Number of pages: 100