Customer Experience and Public Value Creation – Technical Report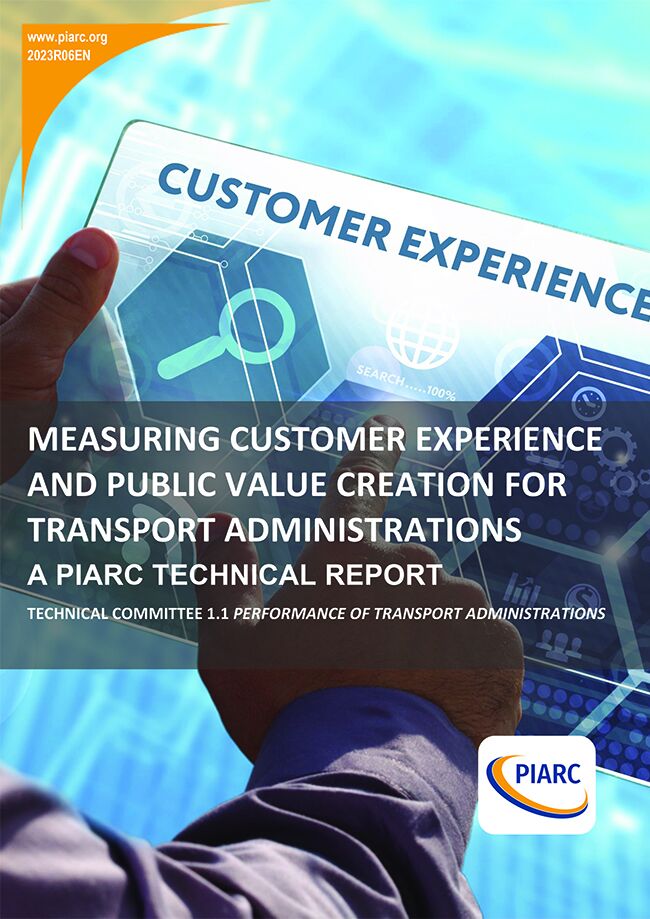 The World Road Association (PIARC) has explored the performance of road and transport administrations focusing on the customer facing levels of service underpinning asset management, models and frameworks in use, how we capture creation of public value and understanding decisions and practices around communicating, engaging and activating the community.
This report focusses its research on what approaches are currently happening across the world in respect of delivering an improved experience for all our customers and stakeholders. The Working Group's approach to addressing the strategic issue was to look at three components bringing to account an understanding and exploration around public value and value creation, customer levels of service in the contexts of Asset Management, along with considering future directions in frameworks and measures through a combination of case studies, surveys and literature reviews from around the world.
The culmination of the research resulted in identifying six key elements that road and transport agencies can use to assess their progress on the customer experience journey. The elements are supported by practices that describe its most important aspects. There is some overlap however this reflects the multi-faceted and multi-disciplinary approach that is necessary in providing excellent customer experience.
The intent of the framework is to provide a mechanism to be able to assess internal business processes, culture and practices. It is intended that a review of this nature be considered as a health check on how well placed an organization is to address current and future customer experience challenges and opportunities.
Building on the findings and conclusions from this work, several recommendations are presented in the final chapter of this report. These include recommendations for transport agencies as well as to PIARC for future work in the customer experience and public value creation space.
One of the most important recommendations for transport agencies is to consider broadening their focus from an operation focused mission statement to a holistic societal value focus. For PIARC future work, a highlight is to examine changes in technology and customer experience, to identify what changes in technology mean for the transport users customer experience and public value creation.
Information sheet
Date: 2023
Author(s): Comité technique / Technical Committee / Comité Técnico 2020-2023 1.1 Performance des administrations de transport / Performance of Transport Administrations / Funcionamiento de las administraciones de transporte
Domain(s): Governance of Road Authorities
Type: Technical Report
PIARC Ref.: 2023R06EN
ISBN: 978-2-84060-748-9
Number of pages: 55